The Art of De-Escalation
Avoiding Potentially Dangerous Encounters
In 1991, police departments across the United States began to enter into a new era of policing after the arrest of Rodney King, Jr. in Los Angeles. I remember this, because I started the police academy in June of that year. That incident, followed by others like it across the nation, brought forth a new term to law enforcement known as De Escalation. Verbal Judo was the first wave of training and thought process on de escalating potentially violent encounters, but by 2000 or soon after, it simply became the term of de-escalation.
On the civilian side of the house, a little over a decade later, the trial of George Zimmerman in the Trayvon Martin shooting introduced the term de-escalation to the public, specifically to concealed carry permit holders, and it was no longer a term locked to law enforcement.
Since then, we have seen a number of cases where de-escalation, if applied, would have possibly saved one life, while keeping another from being sentenced to a life in prison. We've talked about the Kaarma and Smith case recently on our blog, and will be covering others such as the Wafer case and the Gasser case in the upcoming months.
In this course, we are going to talk about de-escalation, what it is, and some of the techniques that are taught to law enforcement to be used in potentially violent encounters, and we are going to show you how those techniques can be used if you are a concealed carrier, or if you carry in self defense. This course includes over 20 minutes of video content.
Upon completion of this course, you will be able to print a certificate of completion.
Your Instructor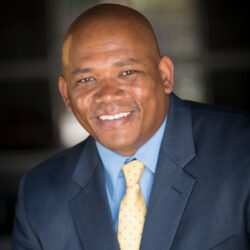 Stanley Campbell
Stan Campbell has over 20 years of experience as a police officer in Oklahoma City. He retired as a Lieutenant over a street crime team, and spent over 10 years on the Tactical Unit (SWAT) and has spent 15 years developing and teaching self-defense curriculum. Stan is a certified National self-defense Instructor and has also instructed officers in British Territories. Stan has extensive experience and knowledge in the critical incident command system, officer involved shootings and use of force incidents.
Frequently Asked Questions