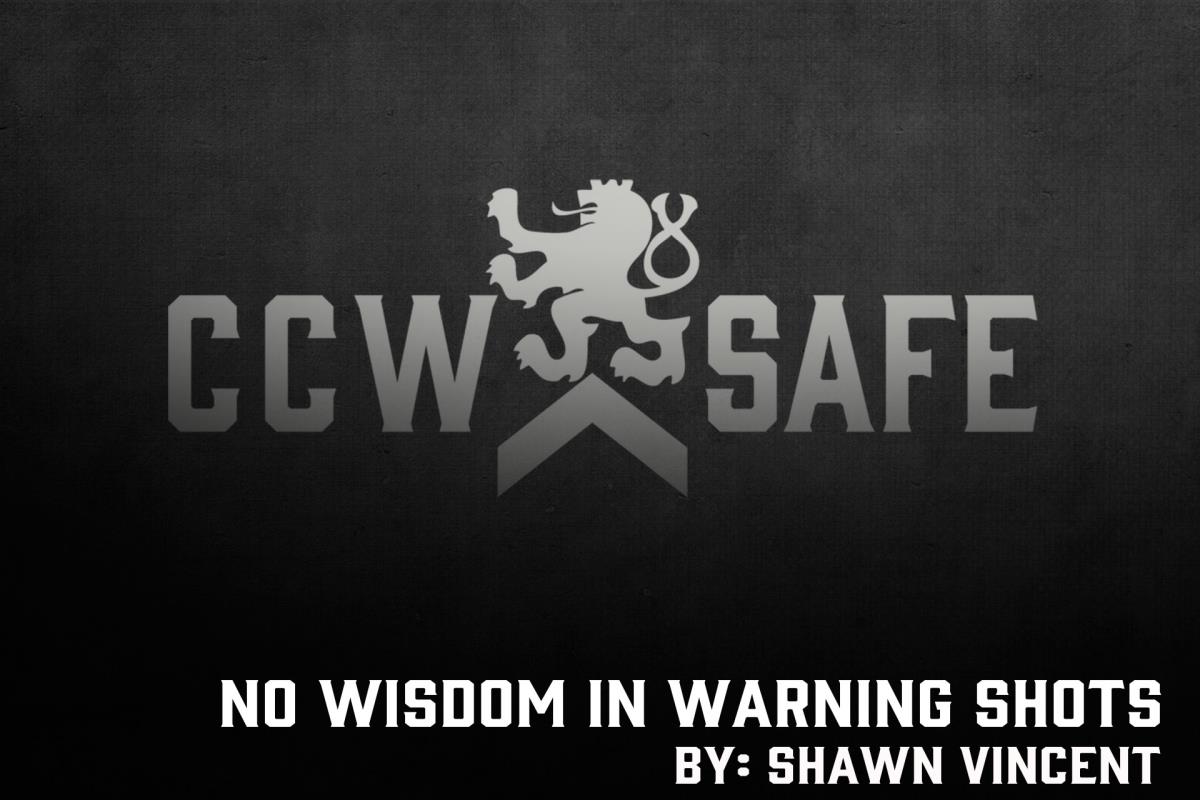 Posted on January 29, 2021 by Shawn Vincent in In Self Defense
No Wisdom in Warning Shots
No Wisdom in Warning Shots
All risk and no reward
Marissa Alexander's estranged husband Rico Gray encountered her at their former marital home while she was recovering from a difficult child birth. According to Alexander, Gray became enraged over some texts on her phone, and he cornered her in the bathroom and physically assaulted her. When Alexander managed to get away, she fled to the garage, retrieved a pistol from the glovebox of her truck, and re-entered the home. She encountered Gray in the kitchen and fired a single shot. It struck the wall several inches above Gray's head and a little to one side. It was a "warning shot" meant to get her attacker to leave.
Gray, whose two children were at the threshold of the home at the time of the shooting, called 911. When police arrived in force minutes later, they regarded Alexander as extremely dangerous.
To law enforcement, Alexander was the suspect in a shooting, not the victim of domestic violence as she believed. Prosecutors slapped her with a list of criminal charges, and at the end of a long legal ordeal, Alexander ended up branded as a felon, and she spent 1000 days behind bars for firing a single shot that injured no one.
Recently, we've been writing and talking about defensive display as a less-lethal alternative to the use of deadly force. We have cited the McClatchy case where a laundromat attendant's defensive display stopped a physical attack from an angry patron. We've cited the Michael Drejka case, suggesting that by drawing his pistol, Drejka had effectively stopped Markis McGloctkon from continuing a violent physical attack, and that it was unnecessary for Drejka to fire the fatal shot that ultimately resulted in his manslaughter conviction. In this context, defensive display may have been a much better option for Marissa Alexander than her warning shot. It certainly would have exposed her to much less legal liability.
Don West, National Trial Counsel for CCW Safe, says that different jurisdictions have different ways of legally defining defensive display. In effectively every district, the unjustified display of a firearm in a threatening manner is considered a serious use of force event. In most places, the mere display of a firearm, however, is not considered the actual use of DEADLY force (emphasis on the "deadly"), but Don says, "There doesn't seem to be any doubt that if you pull the trigger and the gun fires, you have then at that moment used deadly force."
Regarding the legal consequences of an unjustified warning shot, Don says, "The critically important thing to understand is that the charges that flow out of a warning shot are very, very serious. It's not just a little bit different than brandishing; it's light years different." Common charges resulting in a defensive display frequently include "brandishing" or "assault." For a time, Marissa Alexander faced attempted murder charges. Don reminds us that by firing a warning shot, the defender invites a debate about whether the discharge was really a warning or whether it was a shot that missed its mark.
Moreover, many states have laws on the books that call for severe penalties when a firearm is discharged during the commencement of a felony. Ultimately, Marissa Alexander was charged with assault, a felony, and thanks to Florida's "10-20-Life" law, the mandatory minimum sentence for assault with the enhancement of a firearm discharge was 20 years. At one point, Alexander faced three counts of assault — one for Gray, and one each for his children — and faced with the risk of incurring a potential 60-year cumulative prison sentence, Alexander chose to enter a plea agreement.
From a tactical perspective, firearms instructor and CCW Safe contributor Steve Moses says, "I cannot think of a good instance where a warning shot is going to work out for the concealed carrier or the armed homeowner." Beyond the legal risk, Steve says that by firing a warning shot "you've just told that other person that you do not want to shoot them, or perhaps you are even unwilling to shoot them." In such a circumstance, a warning shot may only serve to encourage an attacker to escalate their assault. Not long ago, Don West and I worked together on a self-defense case where a warning shot failed to deter the perceived intruders and, instead, sparked a horrific gun fight.
In our exploration of self-defense cases, we frequently encourage the use of less-lethal force when it can safely stop an attacker. Steve Moses has told us how a proper defensive display can end a confrontation, and he is also a strong proponent for OC spray as an alternative to the use of deadly force in some circumstances. Regarding less-lethal self-defense options, Don West says, "We always think the better outcome is when you don't shoot somebody, as opposed to when you do, as long as you're still able to protect yourself and others." That said, firing a warning shot is one less-lethal tactic that comes with all the severe legal risks associated with the use of deadly force.
The lesson for concealed carriers and home defenders is that firing a warning shot is practically never a good idea. A strong defensive display along with a commanding verbal warning will likely be just as effective for communicating your willingness to defend yourself (perhaps even more effective), and it carries a fraction of the legal risks associated with discharging your firearm.
---
SHAWN VINCENT- LITIGATION CONSULTANT

Shawn Vincent is a litigation consultant who helps select juries in self-defense cases, and he manages public interest of high-profile legal matters. If you have any questions for Shawn, or would like more articles like this, let us know belo