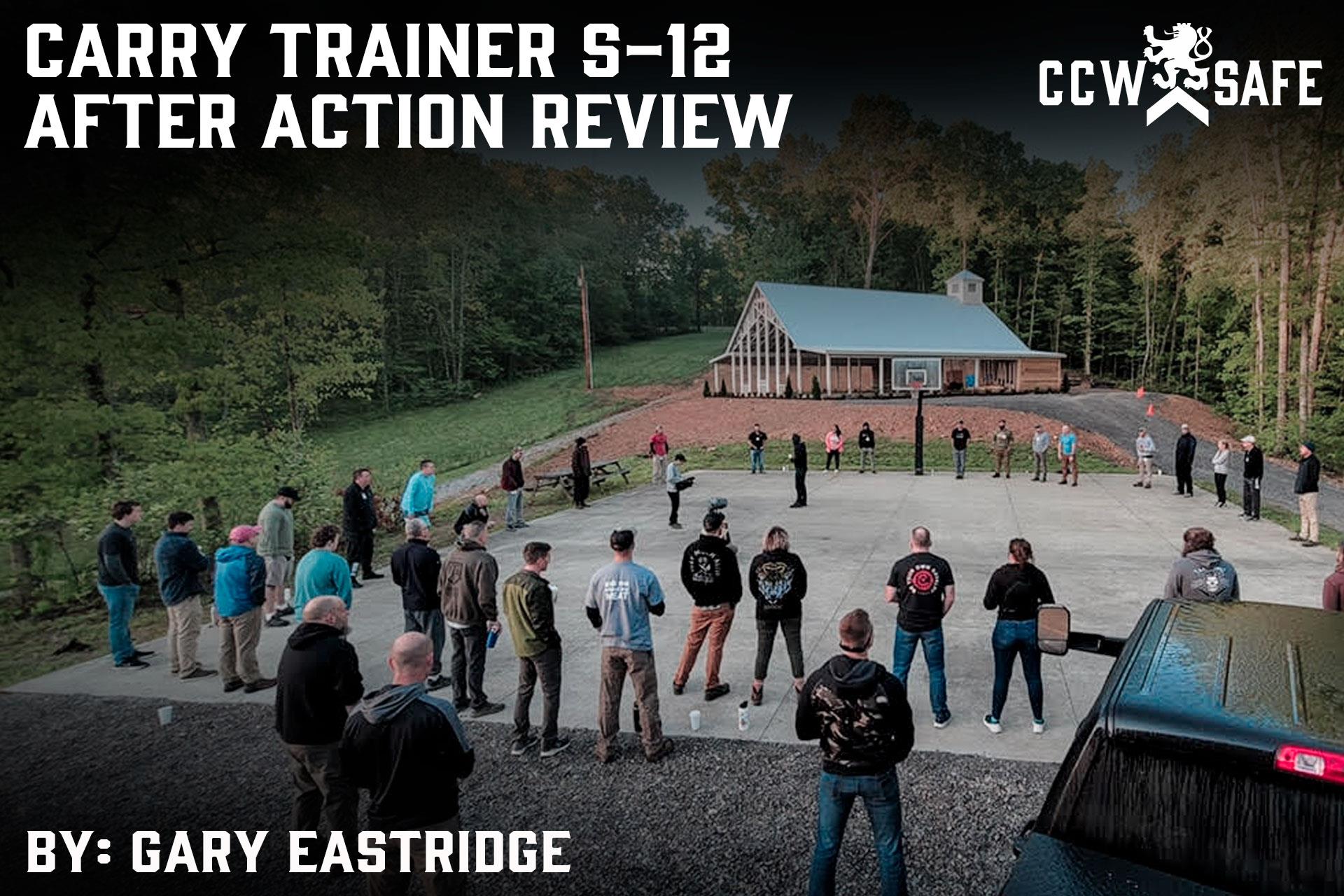 Posted on May 13, 2021 by support@ccwsafe.com in Training
Carry Trainer S-12 After Action Review
Carry Trainer S-12 Nunnelly TN May 6-9 2021 After Action Report
Instructors
Mickey Schuch: https://carrytrainer.com/ -Civilian Trainer
Jeff Houston: https://tac7usa.com/jeff-houston/ – Former US Army SF Green Beret
Zevon Durham: https://instructorzee.com/ – Retired US Army SF Green Beret
Chuck Litrell- Retired US Army SF Green Beret
Brian Mackenzie: Author, Human Performance Specialist, Ironman competitor
Dan Hudnet: https://www.d-dey.com/ , Martin County FL Fire Rescue-Active US Army
Alex Camacho : https://www.d-dey.com/ , Registered Nurse Firefighter/Paramedic- Former US Navy Corpsman SAR
Paul Sharp- Retired Illinois Police officer, BJJ Instructor
Instructors were a good mix of LE -Military-Civilian
Lodging and dining were included in the course cost.
Facility
Five Star Retreat – https://www.fivestarretreat.com/
Five Star Retreat is a beautiful venue with a club house, cabins, clay target range and a chapel. The shooting was conducted on a portion of the clay target range.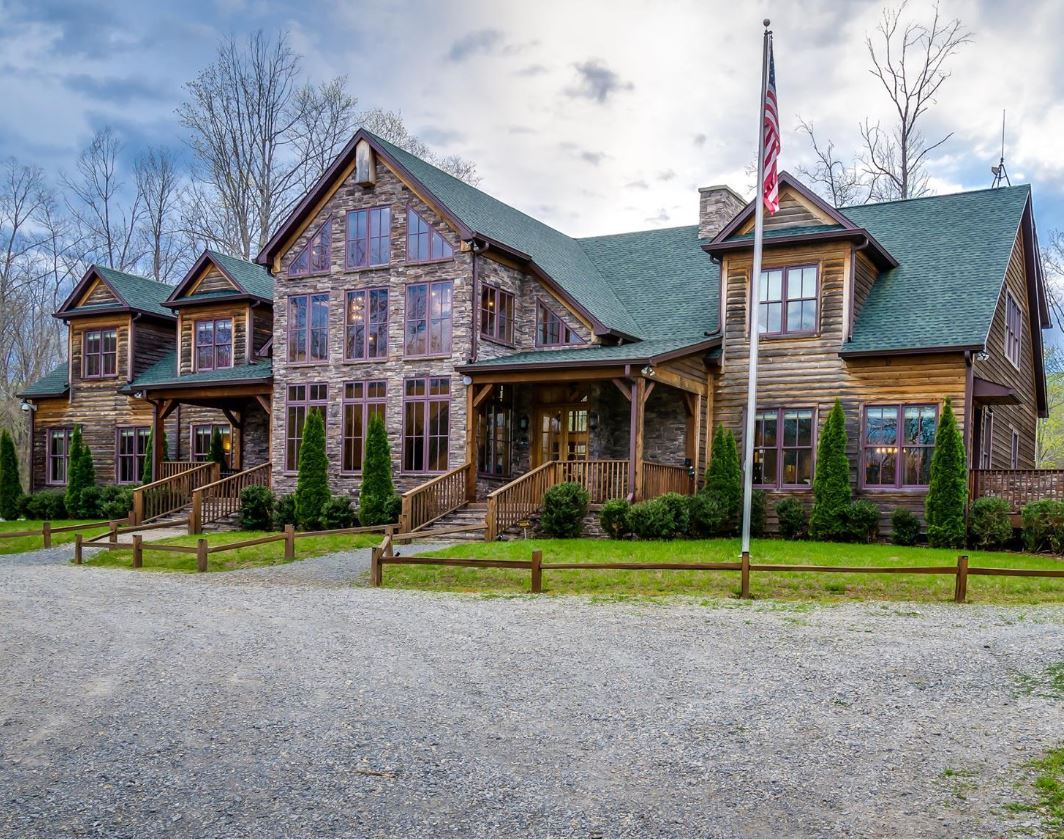 Food
The meals were prepared by award winning chefs. It was excellent with healthy offerings.
Course overview
Each day started with PT in the morning. It was relaxed with a focus on warming up for the upcoming course of fire and an emphasis on breath control by Brian Mackenzie.
There was a mix of shooting, medical training, and physical combatives. The entire course was more of a life skills/survival course than a "learn how to shoot" or "how to shoot fast and reduce your split and draw times". It focused on controlling stress, shooting while moving, shooting from the ground and administering first aid to self or others while compromised by injury. Skills applicable far beyond just shooting and self defense. We applied tourniquets to ourselves while shooting from the ground and standing. One drill involved dragging a 185 dummy to safety while addressing threats and applying tourniquets.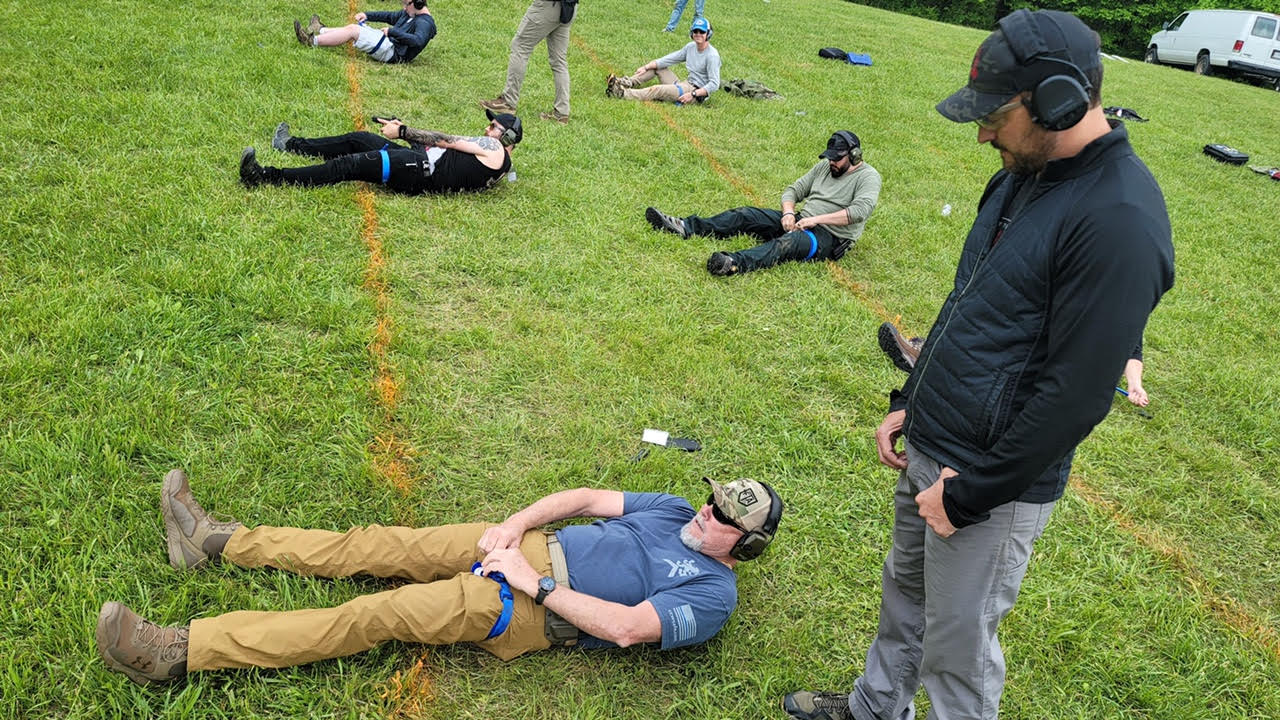 Negatives
The facility had a mix of cabins and bunk rooms. I was in an excellent large bedroom with a large bed. I was very comfortable. The bunkhouse with 10-15 bunks would not be very appealing to me.
Strong language by the instructors may be off-putting for some. It did not bother me and did not seem to bother most.
Summary
The course was physically demanding but very rewarding. I ended each day tired and sore. It is not a course for a beginning shooter. Those with intermediate and above skills did fine.
Overall I found the course was outstanding. I left feeling I had gained much needed skills, especially in the medical training. We were taught how to assess an injured person, apply tourniquets properly, and how to pack wounds. I also learned I need to improve my physical fitness (shocking). This is the first course I have attended where I felt I learned skills other than shooting. It was not the typical one dimensional shooting skill courses I have attended in the past.
For more information on upcomingv CarryTrainer.com courses visit: https://carrytrainer.com/
---
GARY EASTRIDGE


Gary is a retired law enforcement officer. He started with the Oklahoma City Police Department in February 1979, retiring in 2000 as an Inspector in the Homicide Unit. Gary also served as a department firearms instructor after receiving his CLEET certification in 1986. After retirement he worked as a police officer with the International Police Task Force (IPTF) in support of the United Nations Mission in Kosovo (UNMIK).

Gary worked homicides with counterparts from 53 nations as well as mentoring local Police officers. Gary was named Chief Investigator for the Oklahoma County District Attorney's office in January of 2007, where he served until his retirement in April of 2017 to accept his position as Critical Response Coordinator with CCW Safe. He reviewed all officer involved shootings occurring in Oklahoma County as well as in custody deaths and other significant and high profile investigations / prosecutions.