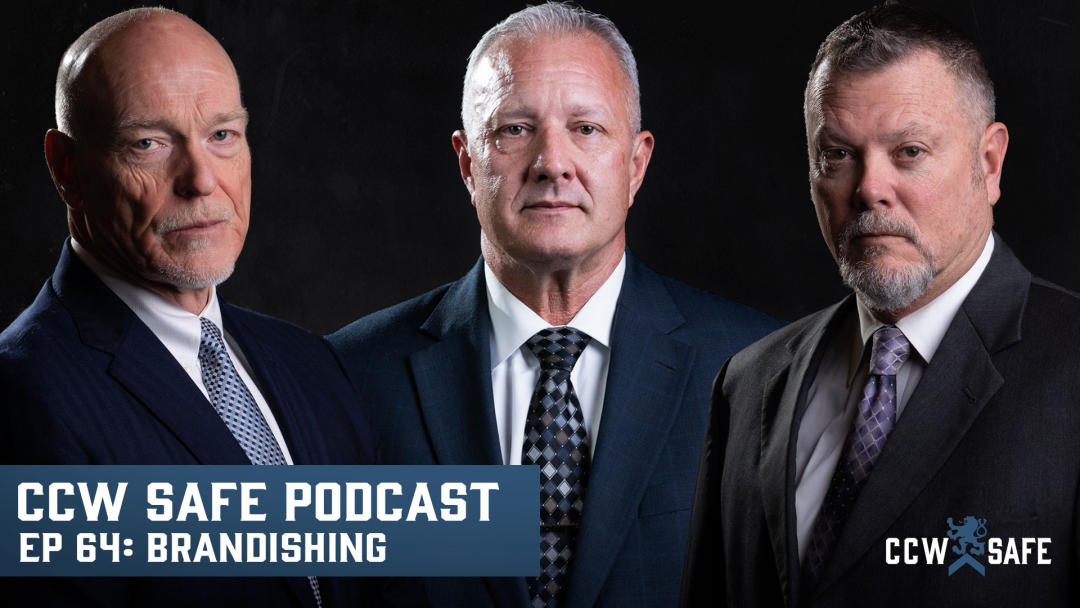 Posted on December 31, 2020 by support@ccwsafe.com in Uncategorized
CCW Safe Podcast- Episode 64 Brandishing
CCW Safe Podcast- Episode 64 Brandishing
LISTEN TO THE CCW SAFE PODCAST
This week National Trial Counsel Don West, Critical Response Coordinator Gary Eastridge and Critical Response Team Member Rob High discuss one of the most often asked topics we deal with. When should you draw or reveal your weapon in a self defense situation? What happens when you do and the situation ends? With over eighty years of legal and law enforcement experience between them the guys take a deep dive into a complex issue.
Video version of the podcast:
Transcript coming soon.