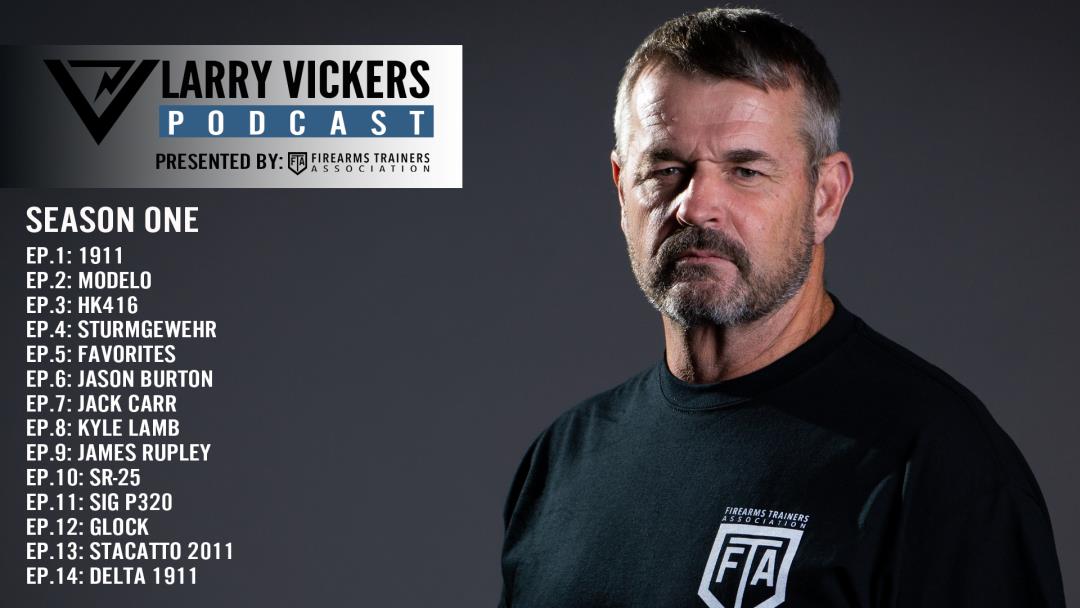 Posted on November 23, 2020 by support@ccwsafe.com in In Self Defense
CCW Safe sponsors The Larry Vickers Podcast
CCW Safe sponsors The Larry Vickers Podcast
We are excited to be a part of the new Larry Vickers Podcast presented by Firearms Trainers Association.
Larry Vickers of Vickers Tactical is a retired US Army 1st SFOD- Delta combat veteran with years of experience in the firearms industry as a combat marksmanship instructor and industry consultant. Larry Vickers special operations background is one of the most unique in the industry today; he has been directly or indirectly involved in the some of the most significant special operations missions of the last quarter century.
During Operation Just Cause he participated in Operation Acid Gambit – the rescue of Kurt Muse from Modelo Prison in Panama City, Panama. As a tactics and marksmanship instructor on active duty he helped train special operations personnel that later captured Saddam Hussein and eliminated his sons Uday and Qusay Hussein. In addition, he was directly involved in the design and development of the HK416 for Tier One SOF use, which was used by Naval Special Warfare personnel to kill Osama Bin Laden.He is also author of the Vickers Guide series of firearm books. Larry Vickers travels the country conducting combat marksmanship classes for law abiding civilians, law enforcement and military.
This new podcast was designed to provide a long format platform for Larry to take an in depth look at interesting and historically significant firearms along with doing some interviews with industry leaders. All fourteen episodes of Season One are now available on the Firearms Trainers Association Youtube page HERE.
This is a sample episode of the podcast featuring Larry discussing his role in the Delta Force mission to rescue Kurt Muse from Modelo prison in Panama.