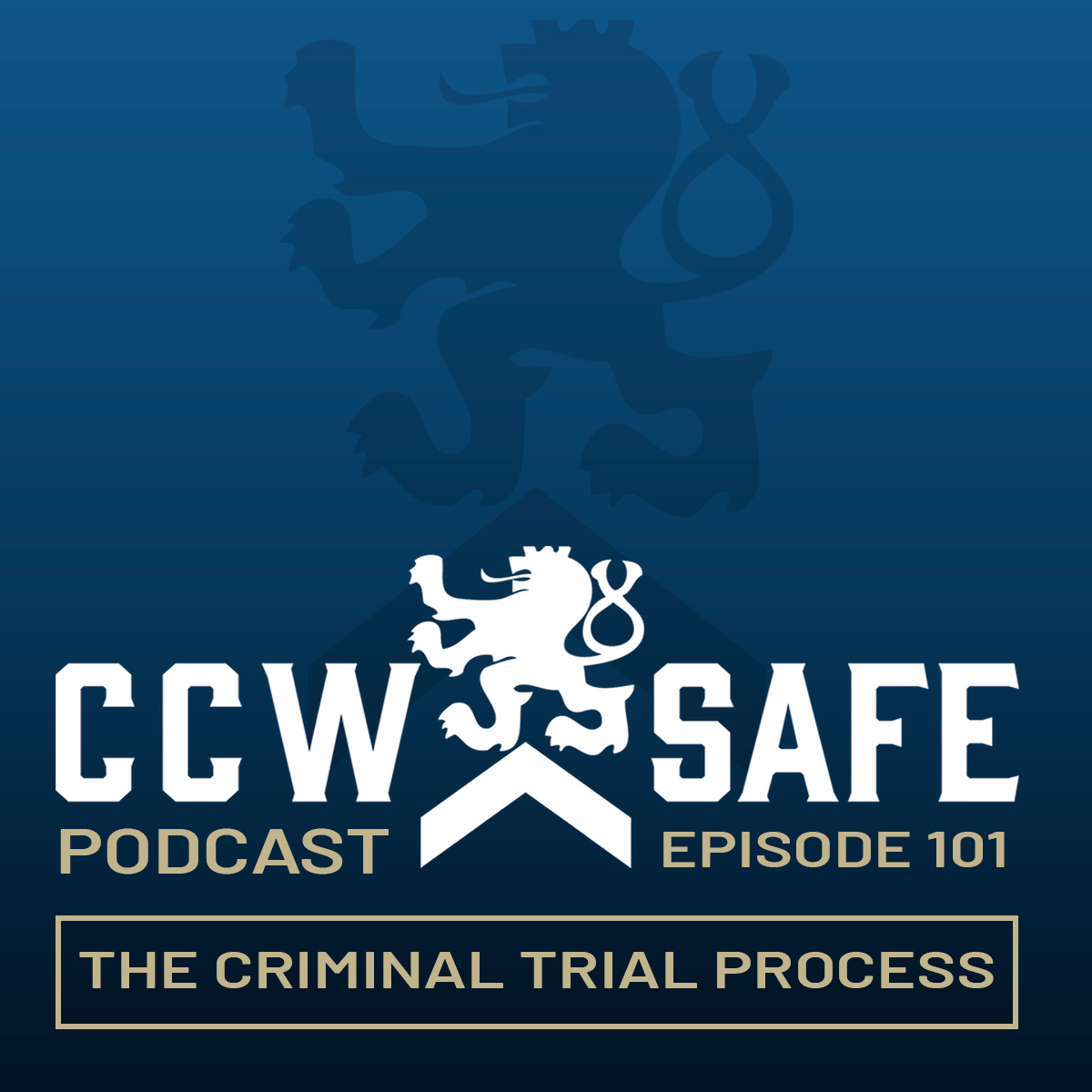 Posted on August 24, 2022 by Justin Collett in Uncategorized
CCW Safe Podcast – Episode 101: The Criminal Trial Process
Host Rob High is joined by CCW Safe National Trial Counsel Don West and Jury Consultant Shawn Vincent to discuss the criminal trial process from start to finish. They examine how the process works, the important things required to be prepared for the process and the possible outcomes.
Video version of the podcast:
Transcript coming soon. It can take up to seven days to post.