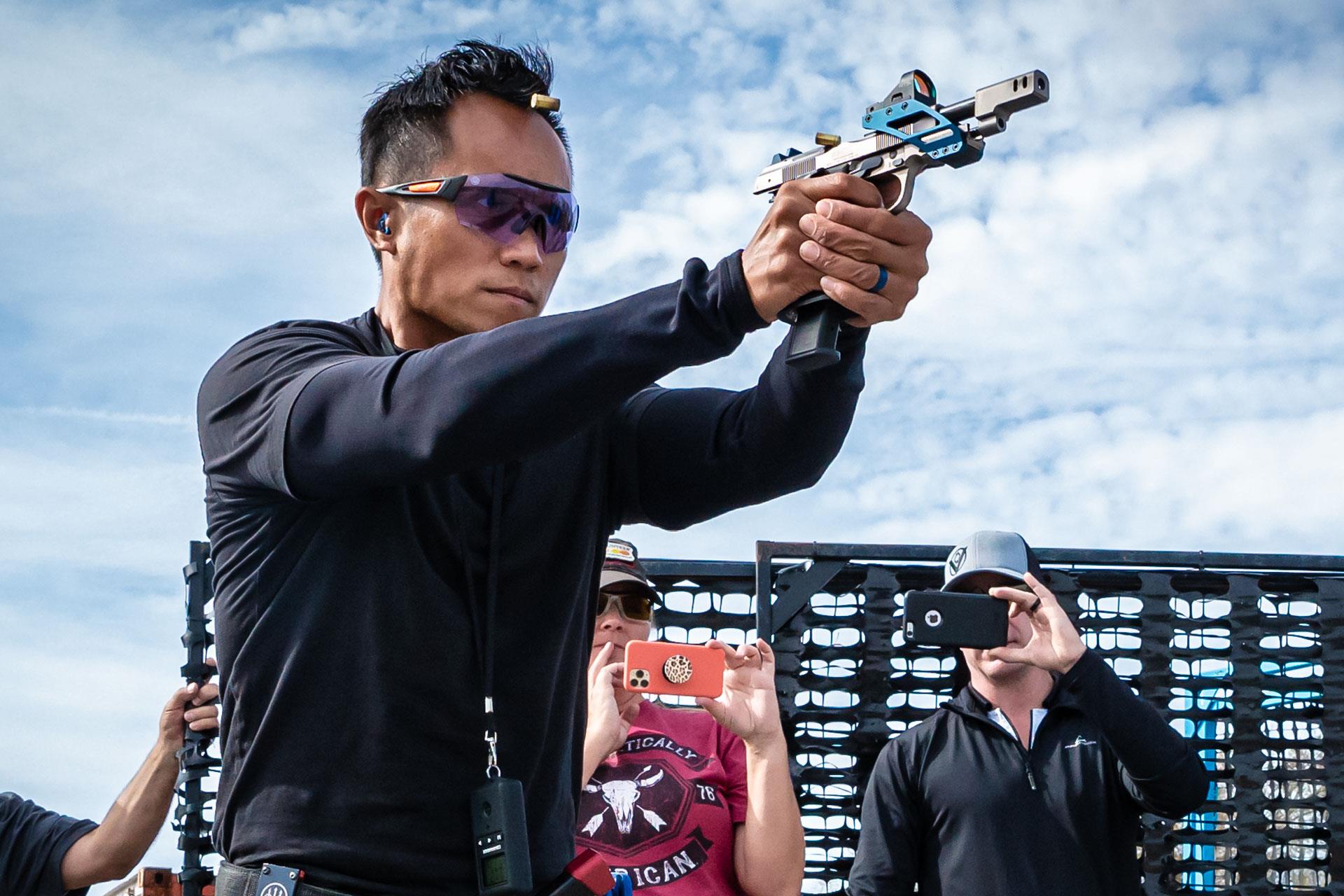 Posted on November 9, 2020 by support@ccwsafe.com in High-Level Trainers
CCW SAFE TRAINING PARTNER: JJ RACAZA
JJ RACAZA
JJ Racaza is a highly accomplished trainer, world-class competition shooter, and former Federal Agent.
His achievements in competitive shooting are impressive. JJ is a 3-time world speed shooting champion and he has broken and held multiple world speed shooting records. As a 3-time US Gold Team Member for the World Shooting Championships, JJ led the US Team in 2011 and 2014 to a Gold Medal. In 2011 he was ranked #2 in the world in the open category, in 2014 he was #2 in the production class and in 2017 he was ranked #2 in the open category.
JJ is a Triple Grand Master in the USPSA and he was also a high-ranking competitor on the History Channel's Top Shot television program. JJ's secret to success was his drive to learn and master both the fundamentals and movement. Not having the ability to shoot as much as his competitors, he needed to find other ways to remain competitive by identifying aspects of his shooting that he could improve without needing a range to do so. Through 18 years of trial and error and constant work and development, JJ is now known throughout the industry for his movement capabilities. These concepts that JJ has spent his shooting career developing, he shares with his students in these classes.
JJ's instructor and professional credentials are equally impressive. He is a former Federal Law Enforcement Officer with the Department of Homeland Security. During his government service, among other aspects of his job, he served as a Lead Firearms Instructor, Field Training Officer, and law enforcement academy instructor. JJ is certified from the Federal Law Enforcement Training Center (FLETC) as an instructor in firearms, non-lethal training, and defensive tactics.