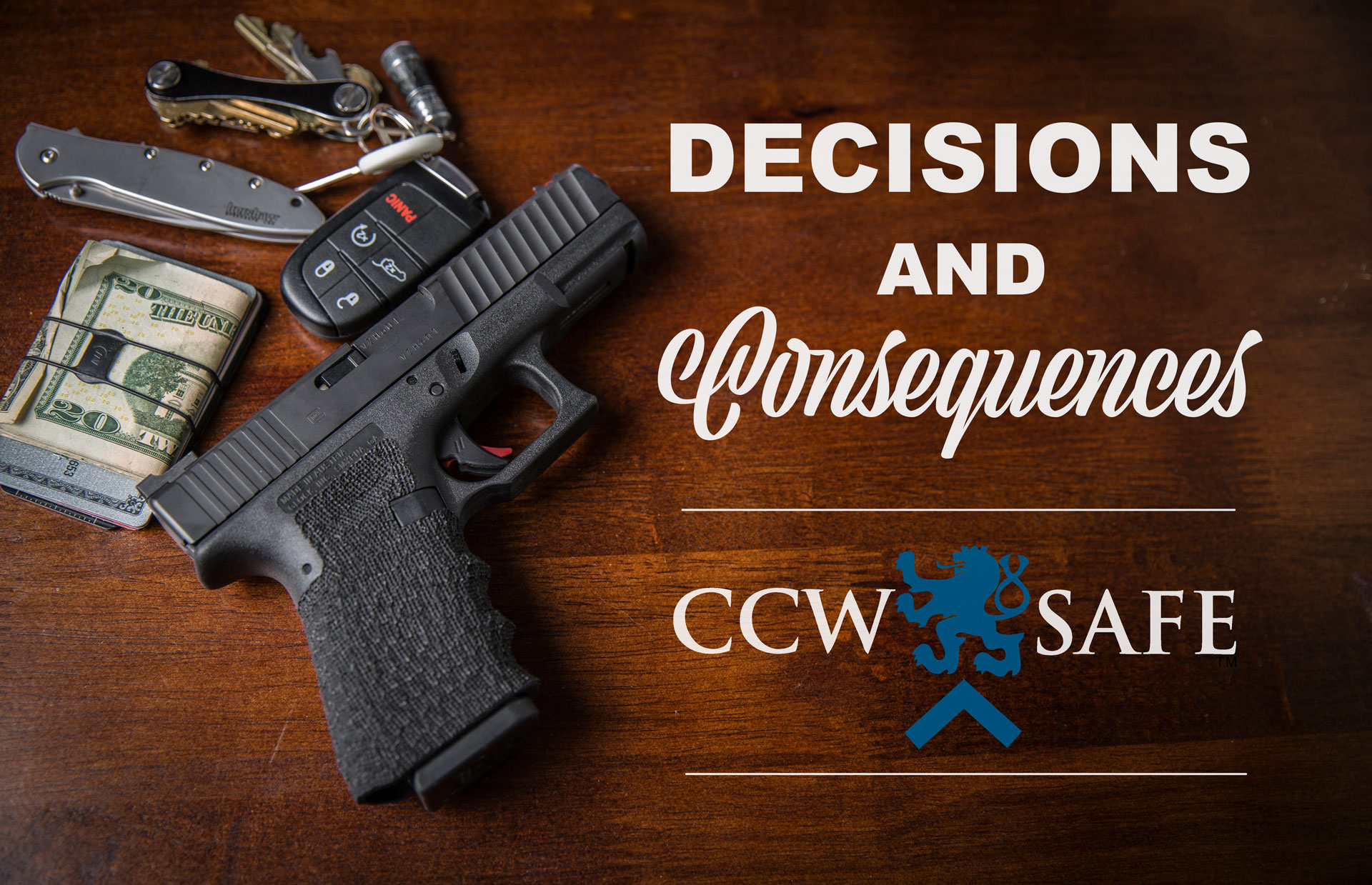 Posted on May 15, 2017 by support@ccwsafe.com in Uncategorized
CCW Safe Welcomes Gary Eastridge
CCW Safe would like to welcome Gary Eastridge to our team, and introduce him to our membership. Gary is the new critical response coordinator and affiliate manager, and has over 35 years in law enforcemement, working on various levels. He has personally been involved in shootings, has investigated shootings as a homicide investigator, and for the past 10 years, has been the chief investigator for the District Attorney's Office in Oklahoma County. Gary brings with him a tremendous amount of experience in investigations involving self defense shootings, and officer involved shootings.
Recently, Larry Vickers sat down with Gary and talked with him about some of the things that might affect members who are involved in self defense shootings. This gives some good insight for members and anyone else who carries concealed from the perspective of an investigator, and touches on things that often get concealed carriers in trouble.
Below is Gary's Bio. We look forward to Gary creating content not only for our affiliate program, but also for our general membership that will assist them in making difficult decisions that are involved in self defense actions.
Gary Eastridge
Certification Training
Certificates available for review
Hostage Negotiations ï Blood Stain Pattern Analysis
Advanced Shooting Incident Reconstruction ï Sexual Assault Investigation
Advanced Practical Homicide Investigation ï Introductory Supervisor Training
Polaroid School of Law Enforcement Imaging ï Instructor Development & Training
Undercover Investigative Techniques ï Prejudice Awareness Instructor Seminar
Criminal Intelligence Analysis Techniques ï Firearms Instructor Course
Oklahoma DPS Drug Interdiction Course ï Auto Pistol Instructor Course
Drug Trafficking & Interdiction Program ï Glock Pistol Armorer's School
ATF Booby Trap / Extremist Groups Seminar ï Basic Police Training
Professional Experience:
1/2007 – present Oklahoma County District Attorneys office
Chief Investigator
Coordinate investigations for District Attorneys office. Administrate day to day operation of 24 person investigative and support unit.
Review all officer involved shootings occurring within Oklahoma county.
Conduct internal and other sensitive investigations.
9/2006 – 4/2007 New Orleans / OKC Hornets
Team Security
Coordinate event and travel security for NBA franchise. Liaison with venue and team security during games. Liaison with hotel security during travel. Provide conscious, direction, and guidance to 16 man basketball team. Conduct investigations of all security related incidents involving team members.
9/2005 – 9/2006 Oklahoma State Board of Medical Licensure
Investigator
Direct investigations of licensed Medical Doctors and other medical professionals to insure compliance with medical board rules and laws detailed in the Oklahoma Allopathic Medical and Surgical Licensure and Supervision Act (Title 59 O.S., Sections 480-518). Present findings and sworn testimony to the medical licensure board.
5/2004- 1/2006 University of Central Oklahoma
Firearms Instructor
Provide recruit initial firearms instruction. Conduct Bi-annual firearms qualification.Primary firearms instructor for 21 officer Campus police department.

1/2003 – 2/2006 United States Postal Service

Workers Compensation Analyst
Assist US Postal Inspection Service with investigation of federal employees suspected of Workers compensation fraud. Conduct covert surveillance and provide video documentation of fraudulent claimants.
5/2002 – 12/1006 Gary Eastridge Investigations, Inc.
Owner / Operator
Manage caseload of field investigations into criminal, civil and domestic investigations and litigation support. Meet with clients and attorneys to discuss case objectives, provide customer service, and suggest alternative actions. Conduct surveillance, research backgrounds; gather information from public records/discretionary sources, interview witnesses and claimants. Maintain a clear knowledge of laws to obtain useable evidence for a court of law. Serve subpoenas and participate in trial preparation and courtroom testimony. Provide security consultation and operations for corporate clients. Experience includes indoor/outdoor events and remote oil and gas production sites.

5/2002 – 12/2002 Homeland Security Corporation
Airport Training Manager

Collaborated with Transportation Security Administration staff to facilitate the training of airport baggage screeners at various airports in the region. Arranged hotel accommodations for classes of 25-500 students, located and prepared appropriate space at designated training site, and obtained necessary equipment including tables, chairs, computers, presentation equipment, Internet and telecommunications systems. Provide resolution for any problems between training personnel and facility staff and address emerging logistics issues.
11/2000 – 12/2001 Dyncorp AOL
United Nations Mission in Kosovo

Regional Murder Squad Investigator

3/2001-12/2001 Contracted to serve with the United Nations International Police Task Force operating in the former Federal Republic of Yugoslavia. Investigated murders, suicides, suspicious deaths, terrorist acts and other crimes. Directed and conducted preliminary investigations and surveillance activities, gathered physical evidence, obtained written/ verbal statements from suspects and witnesses. Supervised a team of four international officers and two Kosovo police service officers.
MTO/Logistics Officer
12/00-3/01 Evaluated ongoing security concerns for detention center that housed war criminals and others awaiting judicial process. Identified and fulfilled logistical needs of the facility such as arranging appropriate vehicle transport, tracking employee leave time and out of country travel.
2/1979 – 10/2000 Oklahoma City Police Department

Homicide Investigator 11/1993-10/2000Directed all aspects of death and homicide investigations. Assisted with Task Force leadership and management of daily activities. Delegated investigative assignments and other tasks to teams and individuals. Communicated objectives, supervised investigative procedures, monitored case development, and evaluated job performance of each officer for effectiveness and appropriateness of response in relation to the case. Gathered evidence and witness statements, reconstructed crime scenes, participated in suspect apprehension/ arrest, and delivered written/courtroom testimony in criminal prosecutions.

Burglary Investigator

6/1992 – 11/1993

Investigate crimes related to burglary, breaking and entering, false declaration of ownership and concealing stolen property.

Special Projects Group – Interdiction
2/1990 – 6/1992

Investigate narcotics and currency traffickers. Identify modes of transportation of narcotics and proceeds from narcotics trafficking in an attempt to interdict shipments. Prepare and execute search warrants for narcotics and proceeds from illegal narcotic trafficking. Prepare seizure warrants and assist in the forfeiture of illegally obtained assets.
Police officer
Enforced city, state, and federal law codes, fulfilled various duties and assignments to protect and serve the community, and participated in cases involving criminal activity and drug trafficking. Utilized various investigative techniques and methods such as video surveillance and undercover operations to monitor suspect movements/activities. Obtained search warrants and planned effective strategies for suspect arrest and search/ seizure of drugs, weapons, and property. Responded to hostage situations, implemented non-lethal, chemical and other special weapons as well as tactical expertise to rescue citizens and fellow officers from dangerous, high-risk situations.

Other positions held with Oklahoma City Police Department:

Investigations Bureau (1990-2000) Tactical Unit (SWAT) Team (1984-1990)

Firearms Instructor (1987-2000) Patrol Division Field Training Officer (1982-1990)
Burglary Detail (1992-1993) Felony Apprehension and Surveillance Team (1985-1986)
Patrol Officer (1979-1985)
Miscellaneous relative experience
Firearms collector for 35 years.

Licensed federal firearms dealer from 1987-1990. And 2-2004 until present, partner in web based FFL business. www.randgfirearms.com
Firearms instructor since 1986. OCPD tactical unit firearms instructor teaching proper use, maintenance and shooting techniques with handgun, rifles and shotgun.
Qualified as an expert in state court as expert in the use firearms.