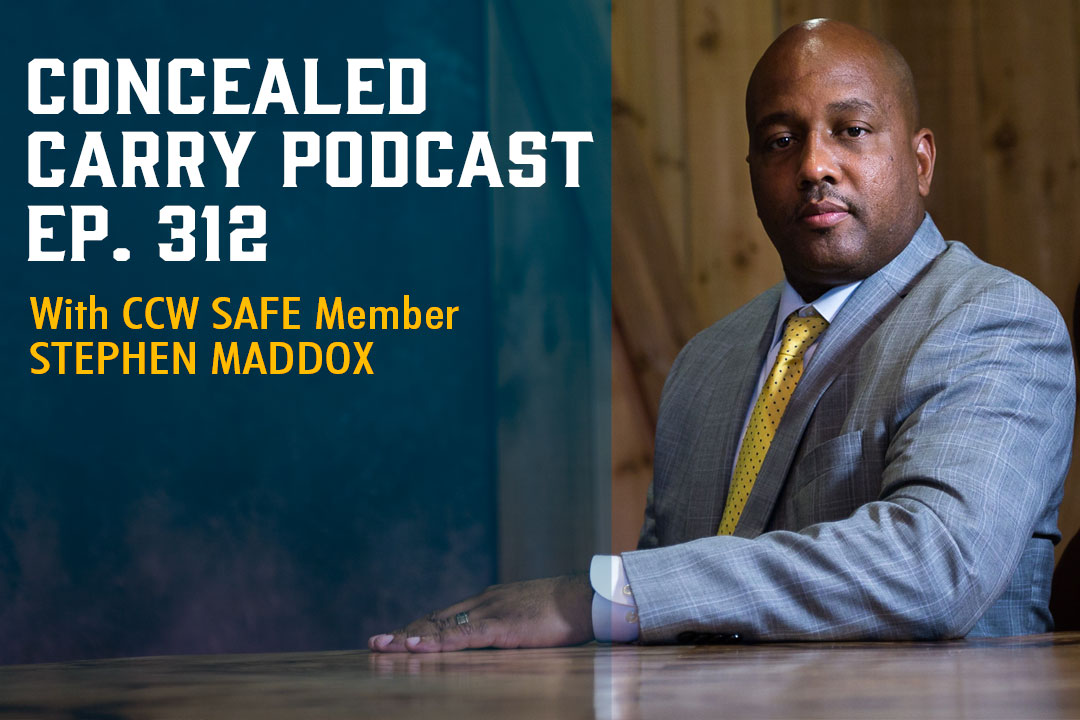 Posted on April 23, 2019 by support@ccwsafe.com in Training
Concealed Carry Podcast Featuring CCW Safe Member


We are sharing this podcast from our friends at the Concealed Carry podcast this week because it features CCW Safe member Stephen Maddox discussing his experience of dealing with a critical self defense incident and living through the aftermath.
Podcast is shared from Concealed Carry Podcast . The podcast is a production of ConcealedCarry.com
Go check out ConcealedCarry.com for lots of great podcasts. interviews and content dealing with concealed carry.
---