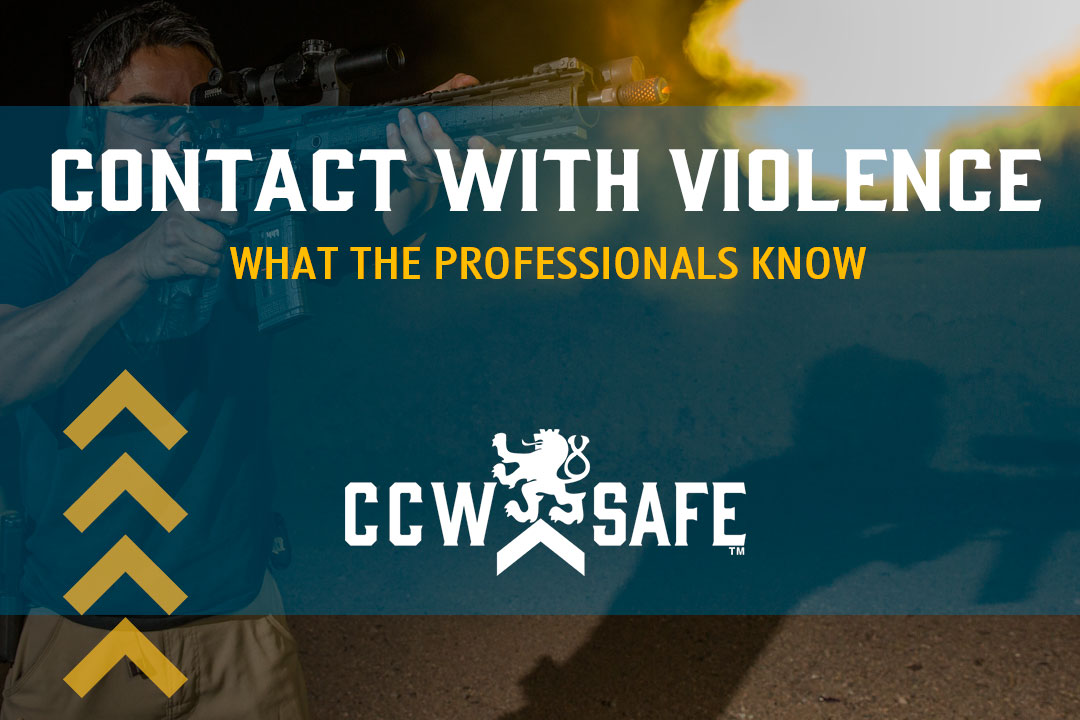 Posted on March 25, 2019 by Steven Moses in Training
CONTACT WITH VIOLENCE (WHAT THE PROFESSIONALS KNOW)
CONTACT WITH VIOLENCE (WHAT THE PROFESSIONALS KNOW)
Greg Shaffer is the president of Shaffer Security Group, a security consulting and risk management firm located in Irving, Texas. Greg is also author of the soon to be released (Spring 2019) book, "Stay Safe". Greg and his team have also partnered with Consolidated Training Group and provide basic, intermediate, and advanced defensive firearm classes to both civilians and law enforcement. Greg is recognized as a leading expert on active shooter and domestic terrorism matters. He can frequently be found on Fox News and other national media outlets. He spent twenty years in the FBI, including six on the famed FBI Hostage Rescue Team. Shaffer has operated in the United States, Iraq, Kenya, Pakistan, Philippines, Indonesia, Yemen, and a number of other foreign countries. As such, Greg Shaffer has seen things few concealed carriers have seen (or ever want to see) when it comes to interacting with incredibly violent persons who in some cases are willing to fight to their death.
Greg estimates that perhaps 2.5% of the world's population possesses serious antisocial or psychotic qualities. To put that in perspective, that would apply to roughly 7,500,000 persons in the United States alone. Within that group exists persons who will not flee, break contact, or cease murderous actions in the face of strong resistance. They are quite often unimpressed with the fact that they have just gotten shot, and even when fatally wounded are willing to continue the fight until blood loss renders them incapable of fighting further. Such actions can be hugely unnerving to the intended victim to the point that they become mentally unable to fight back effectively.
I asked Greg what advice he had for the concealed carrier. His response was simple enough. Take a defensive firearms class from a qualified instructor, dry-fire practice so as to ingrain good gunhandling skills, and shoot at least 500 rounds every three months. He stated emphatically that the concealed carrier would be best served if they can make a head shot at 15 feet on demand, from the concealed position, in under 3.0 seconds. Shaffer said that the concealed carrier should be capable of meeting those standards at a minimum, otherwise the chances of missing and endangering innocent third-parties is unacceptably high. The reader should note that the mission of many special operation groups includes hostage rescue where head shots are critical for multiple reasons. The same does not necessarily apply to the concealed carrier, but the benefit of being able to hit a 4" by 4" target on demand at the length of a car is obvious.
Greg Shaffer believes that pre-event visualization and de-sensitization is as critical as competent gunhandling and marksmanship skills. The concealed carrier should visualize what an attack might look like based upon the way they go about their lives. Envision being approached by an armed carjacker from both the driver's and passenger's side. Visualize being accosted while getting in and out of your vehicle, and while walking to and from a store after parking. How might you be approached at a gas station? What would you do if one or more questionable person moves to intercept you and starts pleading for money? What would you do if an approaching person starts pulling a concealed handgun from their waistband or out of a hoodie pocket? I can attest that it is much more difficult to go with the body where the mind has not gone.
Finally, Greg recommends pre-fight de-sensitization. This may be difficult (but necessary) for the concealed carrier when it comes to preparing for the day they wanted to avoid. Concealed carriers who may find themselves enmeshed in a legal battle where doing the right thing may be viewed by others as an opportunity to make a political statement, obtain votes, or make money, thinking about what may follow using force (especially deadly force) for defensive purposes is probably a very good idea. Can you do it? If not, maybe concealed carry is not right for you. Consider the physical damage that handgun rounds can cause to the human body, the strong likelihood that multiple lives will be affected in the event someone dies, and be prepared for the fact that seldom does real life resemble what we see on television or the movies. We should probably ask ourselves the following question every single day: Are we prepared, are we willing, are we aware, and are we skilled? If the answer is yes, then embrace life and have a good day!
---
Steve Moses

Steve is a long-time defensive weapons and instructor based out of Texas who has trained hundreds of men and women of all ages for more than two decades on how to better prepare to defend themselves and their loved ones. Steve has completed over 80 private-sector and law enforcement-only defensive weapons and tactics classes, and has trained civilian and law-enforcement officers in six states. Moses is a reserve deputy, former member of a multi-precinct Special Response Team, competitive shooter, and martial artist. Steve has written numerous articles for SWAT Magazine and other publications. Steve is a licensed Texas Level 4 Personal Security Officer and Instructor who was Shift Lead on a mega-church security detail for seven years, and has provided close protection for several former foreign Heads of State. He is currently an instructor at Relson Gracie Jiu Jitsu/Krav Maga in Tyler, Texas and Director of Training for Palisade Training Group (www.ptgtrainingllc.com).