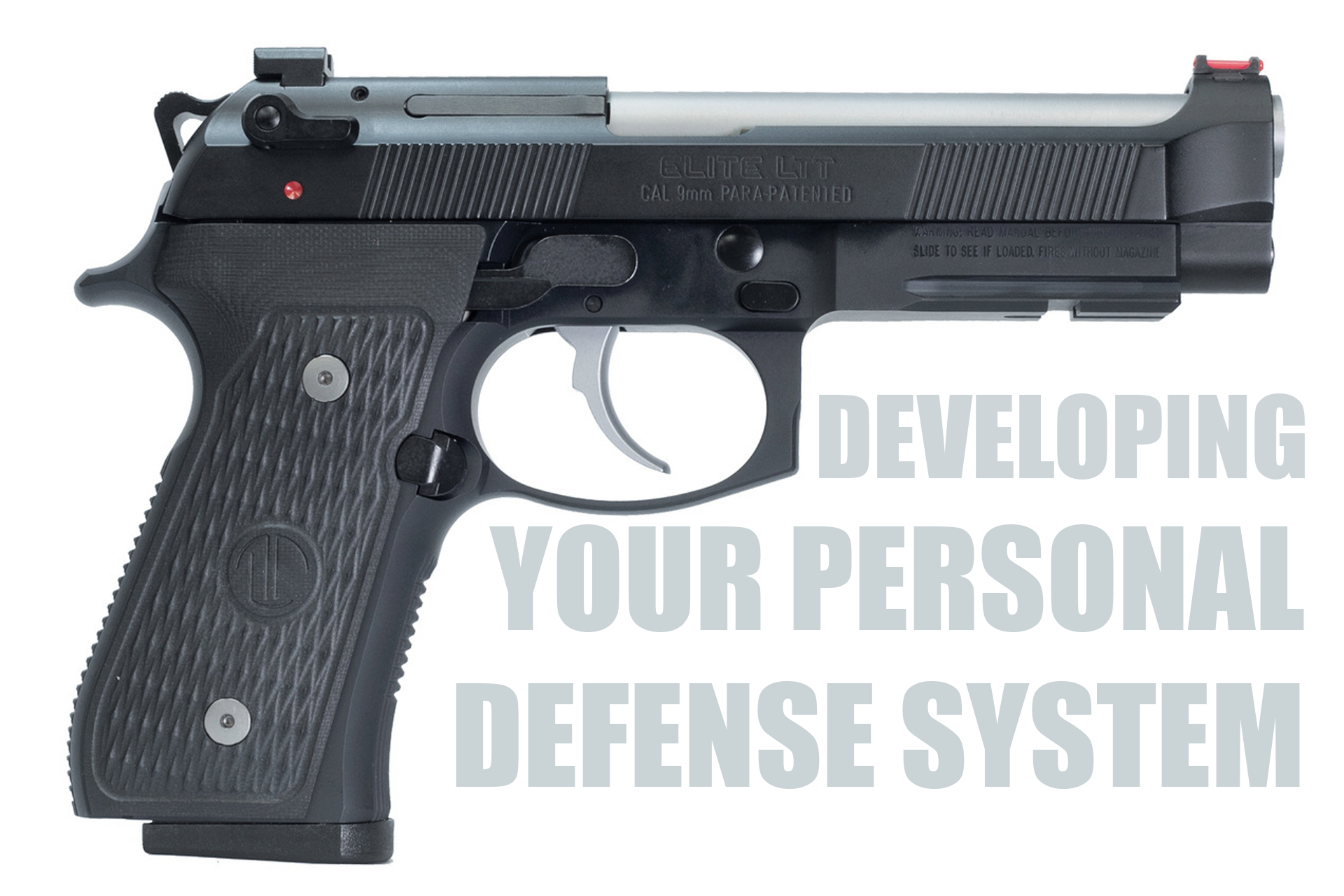 Posted on July 23, 2018 by support@ccwsafe.com in Training
How to Develop a Personal Defense System
In this video, Ernest Langdon, a former U.S. Marine and firearms expert with decades of experience, talks about developing a system for personal protection.
Langdon, from Langdon Tactical, details how you need to think about not only your firearm but also your holster, ammunition, and even the belts you use and your clothing choices in general.
Langdon is a big fan of the DA/SA (double-action/single-action) trigger. He recently partnered with Beretta to build the 92 Elite LTT, touted as the "Ultimate 92 Package." Langdon is also a fan of 9mm handguns, as the terminal performance is right where it needs to be. The capacity of a 9mm is typically higher than similar weapons, yet the reasonable costs let you train more often with it.
One of the main points Langdon emphasizes in this video is training. If you're ever involved in a self-defense shooting, you're brain and body will likely rely on subconscious level skills and training (good habits and bad). You won't have time to think about stance, grip, trigger control, or any other fundamental firearm skills. Make sure you put time, money and effort into your training. It just might save your life.
Ernest Langdon has over 30 years of experience in the firearms industry as a business professional, firearms instructor and gunsmith. Several different firearms manufacturers have consulted with Langdon on product design and development. His innovative ideas have helped manufacturers meet the needs of their customers faster and in a more cost-efficient manner.
During his 12 years of active duty in the United States Marine Corps, Langdon served in Panama, Cuba, the Philippines and the Persian Gulf. He is a California POST Certified Firearms Instructor and graduate of 40 formal shooting schools and four anti-terrorism schools. Langdon also has instructor certifications from the FBI, NRA, US Army and US Marine Corps. He has over 25 years of competitive shooting experience, with a Grand Master rating in USPSA (United States Practical Shooting Association). And finally, Langdon is a Distinguished Master in IDPA (International Defensive Pistol Association) with 10 National Championships and two World Speed Shooting titles.