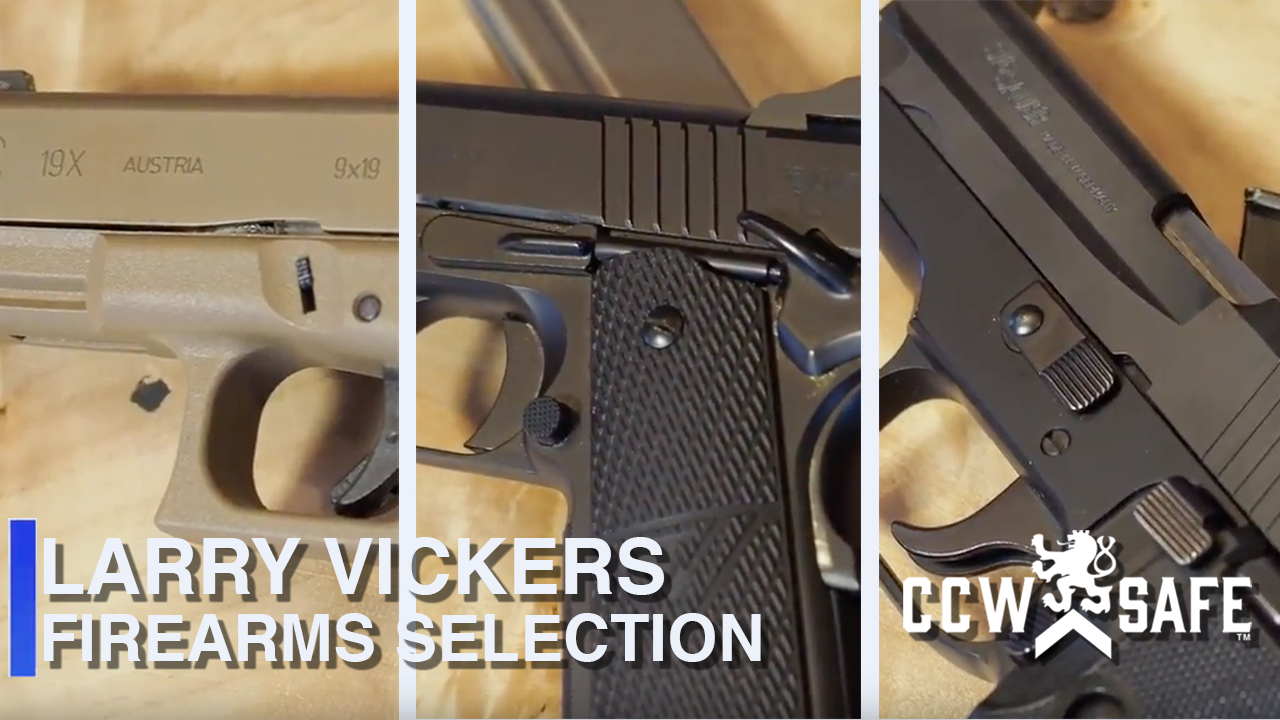 Posted on April 9, 2018 by support@ccwsafe.com in Uncategorized
Firearms Selection- 3 of Larry Vickers Top Choices in 9MM
Larry Vickers from Vickers Tactical, talks about three 9mm firearms to think about when selecting a handgun for concealed carry.
Why 9MM? There are several reasons to look at 9mm, including:
Availability: There are lots of pistols available in 9mm

Wide variety: Not only of 9mm firearms, but also a wide variety of quality 9mm firearms.

Cost Effective: The price of most 9mm firearms and ammo to remain proficient are low cost.
We have learned a lot from correlating the data on shootings over the years, and I think it is pretty clear that the effectiveness of 9mm is not much different from .40 or .45. Also, the fact that it holds more ammunition than other calibers, especially when talking about concealed carry, the affordability, and the fact that it is easier to shoot accurately than a lot of other guns, make it a top choice for self defense.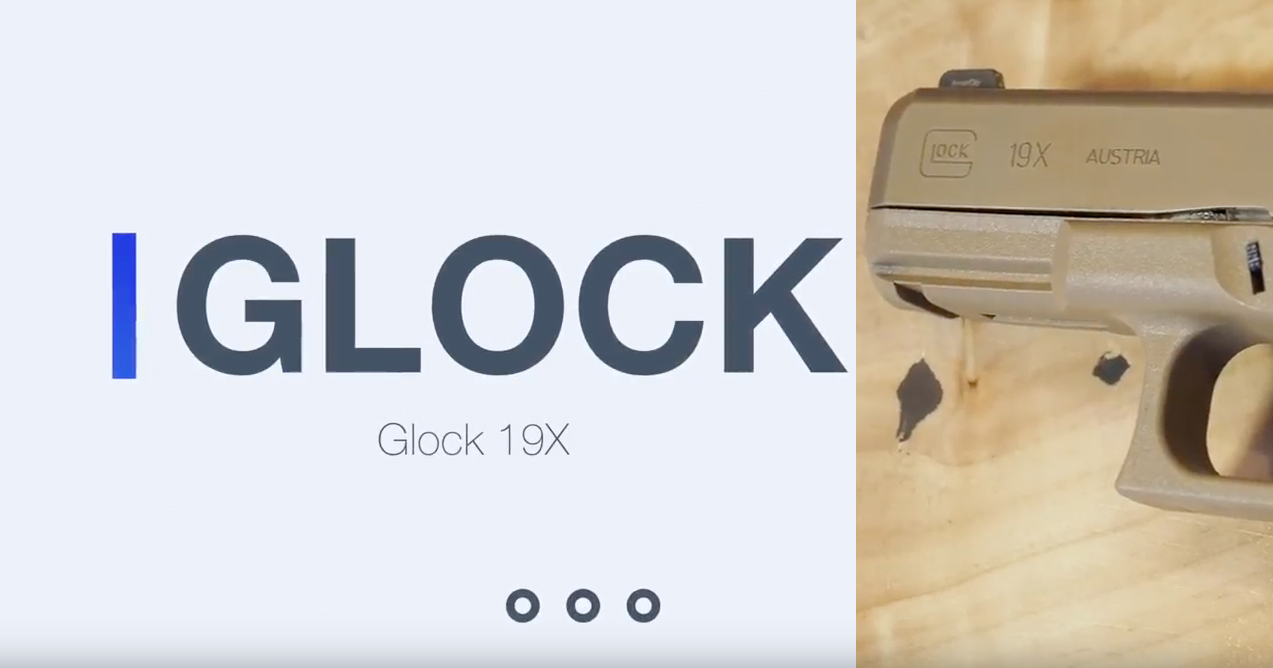 Glock 19X
First up, Larry starts with the Glock 19X, but states that no matter how many guns you have, everyone should have a Glock 19 in their stack. It's a great general purpose pistol
The Glock 19X is the new glock that features the 17 frame with a 19 slide.
One of the most important things to remember on a Glock, is to make sure that you have good sights . On the 19X that Larry shows, he uses his Vickers Tactical rear battle sight on the rear, with Ameriglo yellow/green tritium the front. Assume that if you get into a shooting, it will be low light, so you definitely want that front sight to jump out at you.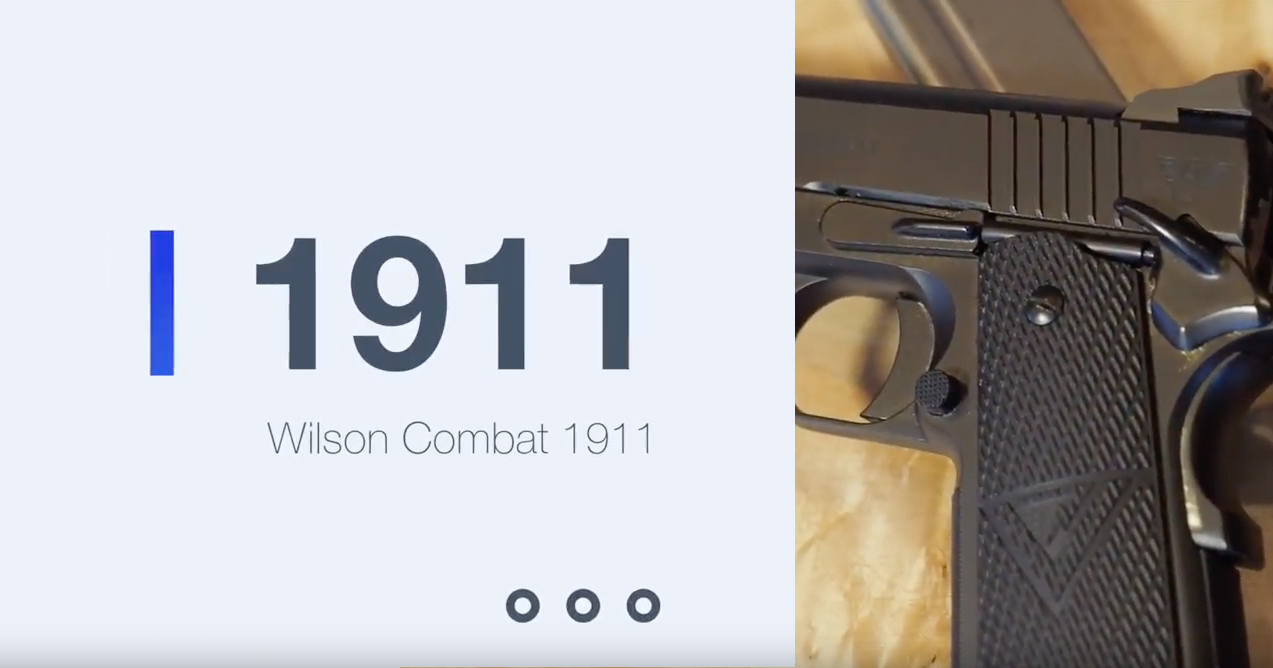 1911
The 1911 is the most famous handgun in history, and a lot of people gravitate towards it after cutting their teeth on a semi automatic, and once they feel more comfortable and confident with a firearm.
Two of the biggest reasons why some advanced shooter love 1911's are:
Accuracy- Good 1911's are very accurate

Trigger pull- The trigger pull on a good 1911 is smooth, which makes the accuracy better.
Be cautious of 1911's under $1000. I know that is expensive, but if you are looking at a 1911 and it is priced under $1000, it should be an alarm. Larry recommends sticking with Colt, Springfield, Dan Wesson, or Wilson combat, however in that order the price will increase. Don't be alarmed to find some 1911's in the $2000 to $3000 range.
With the design being over 100 years old, certain components on 1911's need to be hand fitted, and remember the thumb safety can get you in trouble you are new to 1911's. Until you master the manipulation of the thumb safety, I would recommend not carrying a 1911 for your concealed carry primary firearm. On the flip side of that, however, we now have 1911's that work better than ever before.
After you are shooting for awhile, check out a 1911. Generally speaking, the accuracy, slimmer feel, and smooth trigger, you will like. Once you are familiar with firearms, raise your game to a 1911.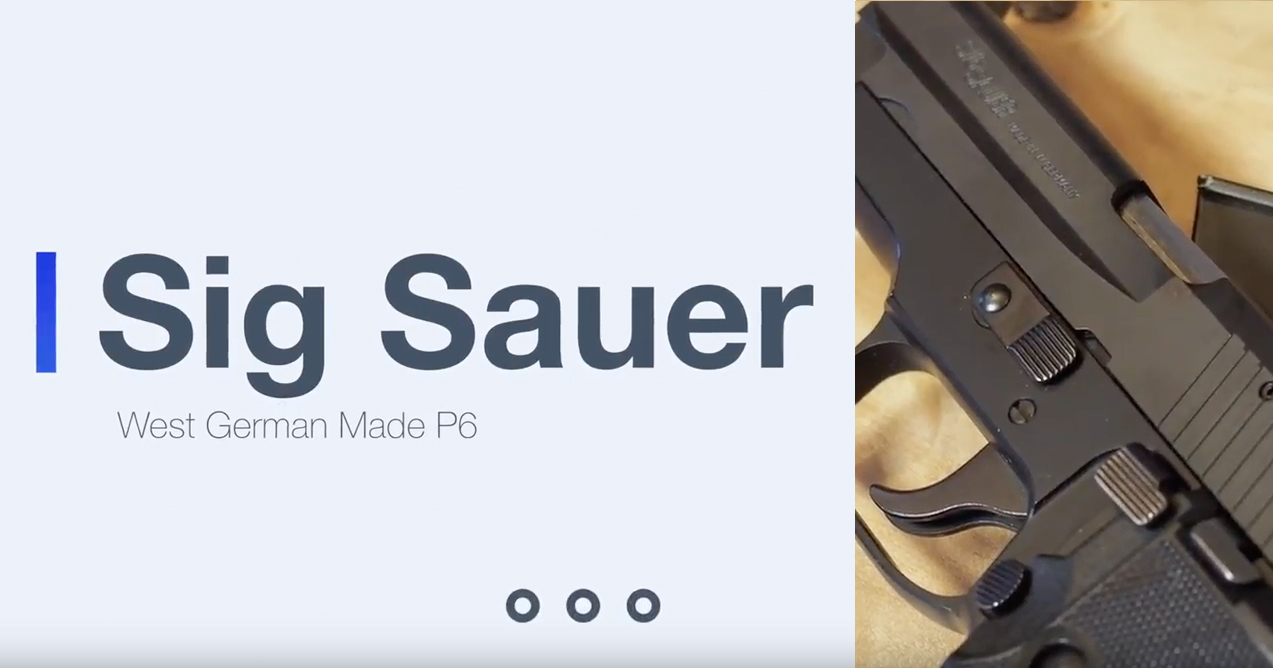 Sig Sauer P6/ West German Police P225
If you are on a budget, you might look at the Sig P6, or the West German Police model P225. Itholds 9 rounds, it's fairly available, excellent quality for the price.
Due to it being a single stack firearm, it is slim, and with it being a double action/single action (DA/SA), it can be a better option if you carry it in a fanny pack, a purse, bag, or a non conventional holster.
With the DA/SA remember that the first trigger pull is going to be a double action, so it will be longer and heavier, but after the first shot, it will be single action, so not as long.
The number one thing you need to do when looking at firearms is to educate yourself. Know that if you go out and buy the cheapest gun you can find, it will often come back and haunt you later. You don't want your life to be reliant on a firearm if you have any doubts about the quality of that firearm.