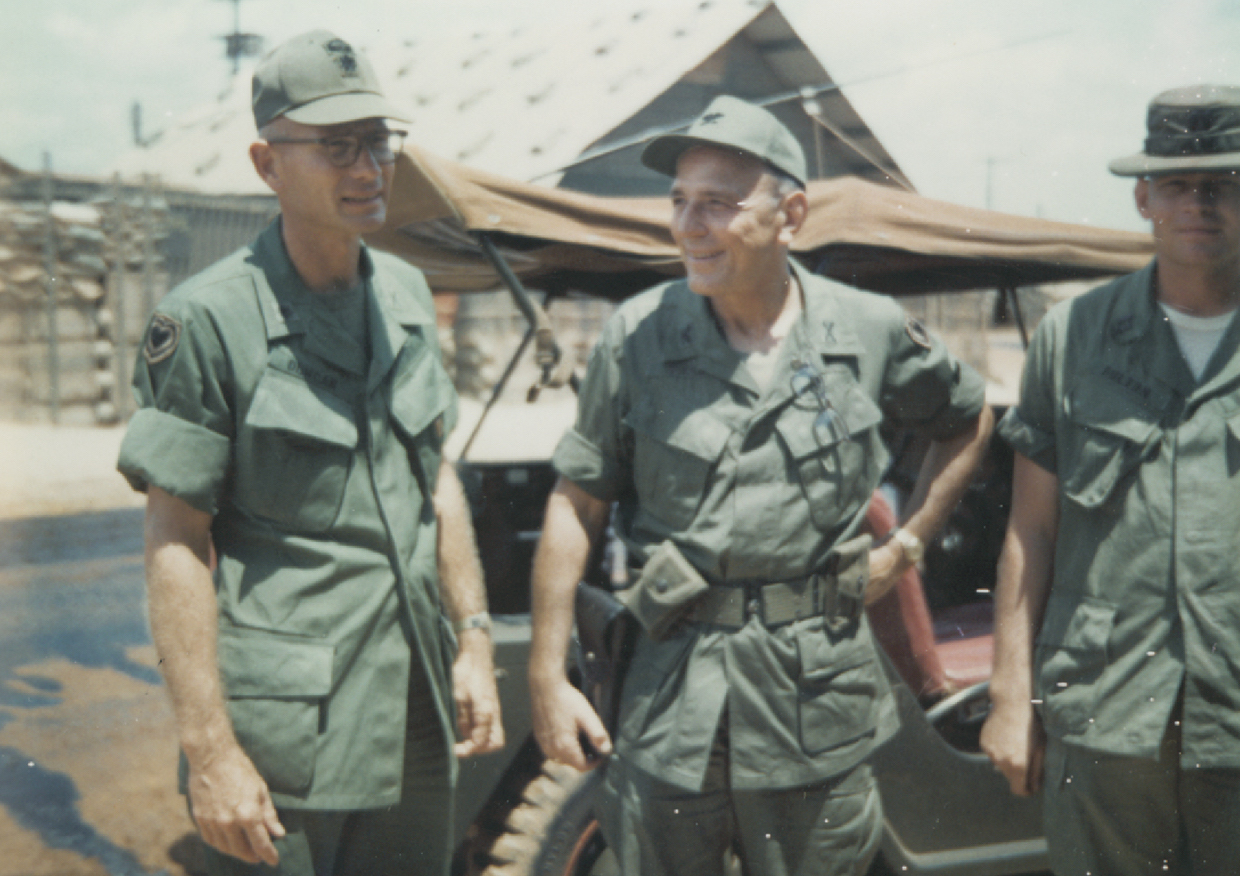 Posted on November 6, 2017 by support@ccwsafe.com in Uncategorized
In Memory- Col. John R. Burks
In Memory- Col. John Burks, U.S. Army
CCW would like to honor the memory of Col. John R. Burks U.S. Army (ret) who passed away November 2 2017.
Col. Burks proudly served his country with a four-decade military career and his involvement spanned four significant conflicts in U.S. history: World War II, Korea, Vietnam and the Cold War. Born in Tulsa, Oklahoma and a 1940 graduate of Wynnewood High School, also in Oklahoma, he joined the Army Air Corps shortly after high school.
In World War II he flew 40 missions as a ball turret gunner in a B-24 bomber; in Korea he served as a communications officer and artillery battery commander; in Vietnam he served as a Deputy Corps Artillery Commander. Col. Burks also served in many non-combat roles during his lengthy military career, including working with Intelligence Operations along the Czech/West German Border during the height of the Cold War. Later he was posted to the Pentagon in the service of the Army General Staff and Army Inspector General. In his final assignment, Col. Burks served as the Senior Military Advisor to the Oklahoma National Guard and Governor until his retirement in 1976.His vast military training includes U.S. Army Officer Candidate School in Fort Riley, Kansas; U.S. Army Field Artillery School Basic and Advanced Courses at Fort Sill; U.S. Army Command and General Staff College at Fort Leavenworth, Kansas; Department of Defense Strategic Intelligence School, Department of Defense Logistics Management Course and Department of Defense Management School at Fort Belvoir, Virginia.
If you have someone you would like to honor, please send to support@ccwsafe.com with subject of In Memory.