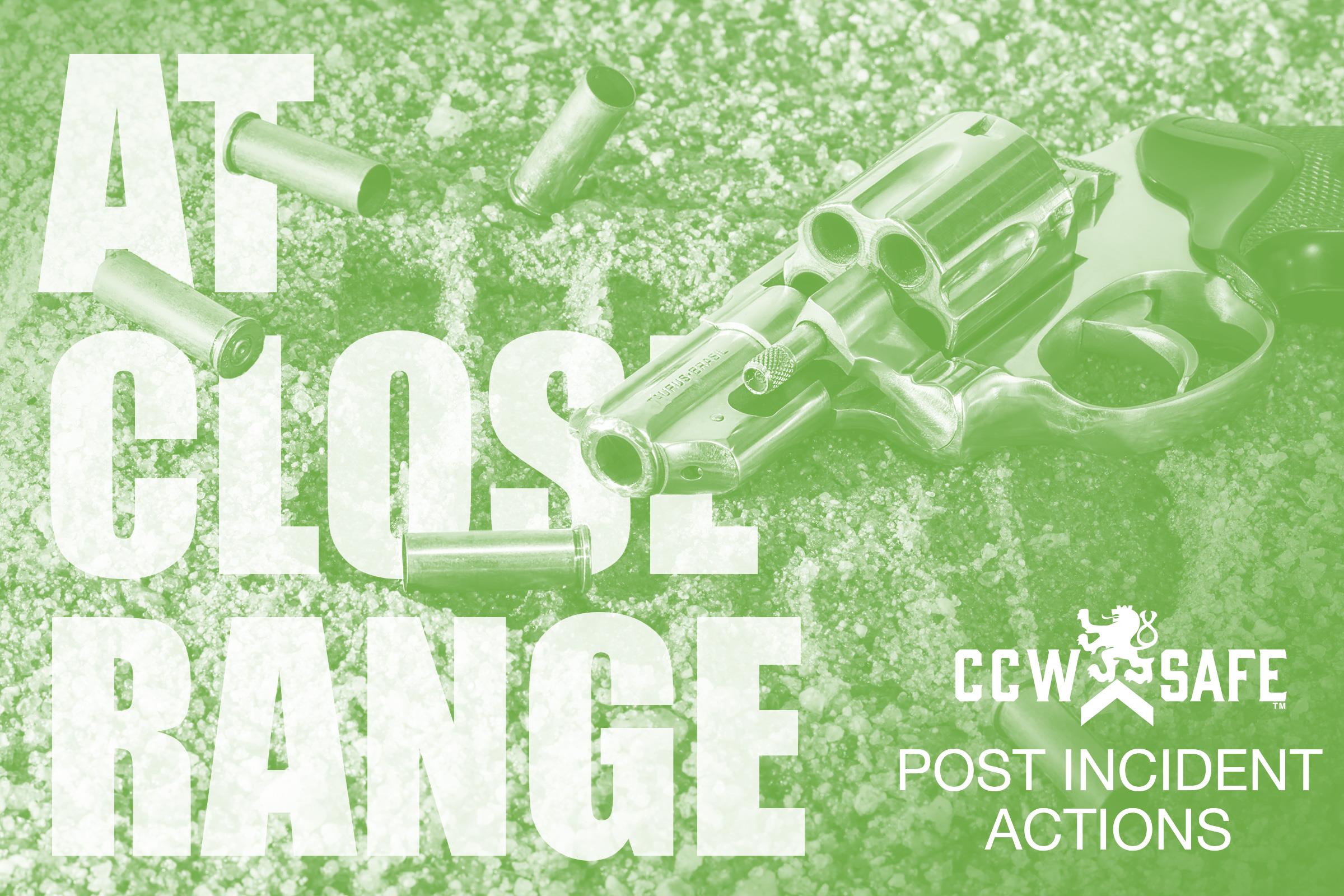 Posted on October 5, 2018 by Shawn Vincent in In Self Defense
"IN SELF DEFENSE" The Stephen Maddox Case: The Difference Between a Self-Defense Shooting and Intentional Homicide – Post-Incident Actions
Five Shots at Close Range
Lessons from the Stephen Maddox Case
PART 5: POST-INCIDENT ACTIONS
In this installment of "The Four Elements of Self-Defense," we'll explore how "post-incident actions" factored into Stephen Maddox's legal defense.
Stephen Maddox fought for his life on the night of October 17, 2015. After being assaulted several times by Kelly Wilkerson, and trying to distance himself from his attacker, Maddox was forced to use his gun.
Outside, next to his motorcycle, he called 911 but was unable to complete the call. An enraged Wilkerson attacked him. Maddox fired twice, and then three more times as the men wrestled on the ground. Maddox escaped and spoke with an emergency dispatcher. None of the shots had been individually fatal, but in combination, ended Wilkerson's life (he bled out). The next day Maddox was charged with first-degree murder.
In contrast to other cases we've highlighted, Maddox is a CCW Safe member. On Sunday, October 18, 2015, Maddox called the CCW Safe Emergency Hotline. The CCW Safe Critical Response Team was on site the same day.
The Critical Response Team visited and assured his employer of his innocence. CCW strategized with his lawyers (vetted by CCW) to shift the narrative away from murder, requesting to have the 911 tape released to media. CCW assisted with hiring a private investigator, and supported Maddox financially (over $350,000 spent in legal fees). The Critical Response Team also counseled him emotionally during and after the entire process.
The investigator interviewed more than 50 witnesses and his legal team uncovered dozens of mistakes made by the police during discovery. All of the evidence supported Maddox's self-defense shooting claim.
At the conclusion of the 2017 trial, the jury deliberated for less than two hours, then delivered a "Not Guilty" verdict on all charges.
"I wish that night the police would have slowed down and followed the evidence and facts that would have led them to the truth two years ago," Maddox said, as reported by The Wilson Times. He had "no harsh feelings" toward the police, and planned to turn his ordeal into "something positive," as a lesson for others in similar situations.
Although exonerated, Maddox made several big mistakes before contacting CCW. He gave the police unfettered access to his cell phone and underwent three hours of recorded questioning without a lawyer present.
One lesson concealed carriers and permit holders should take away from Maddox's case is that they should never give in-depth statements to the authorities before consulting with an attorney. Another lesson is the importance of having strong advocates, from legal representation to friends and family (for emotional support) – and in Stephen Maddox's case, the professional and financial resources provided by CCW Safe's Critical Response Team.