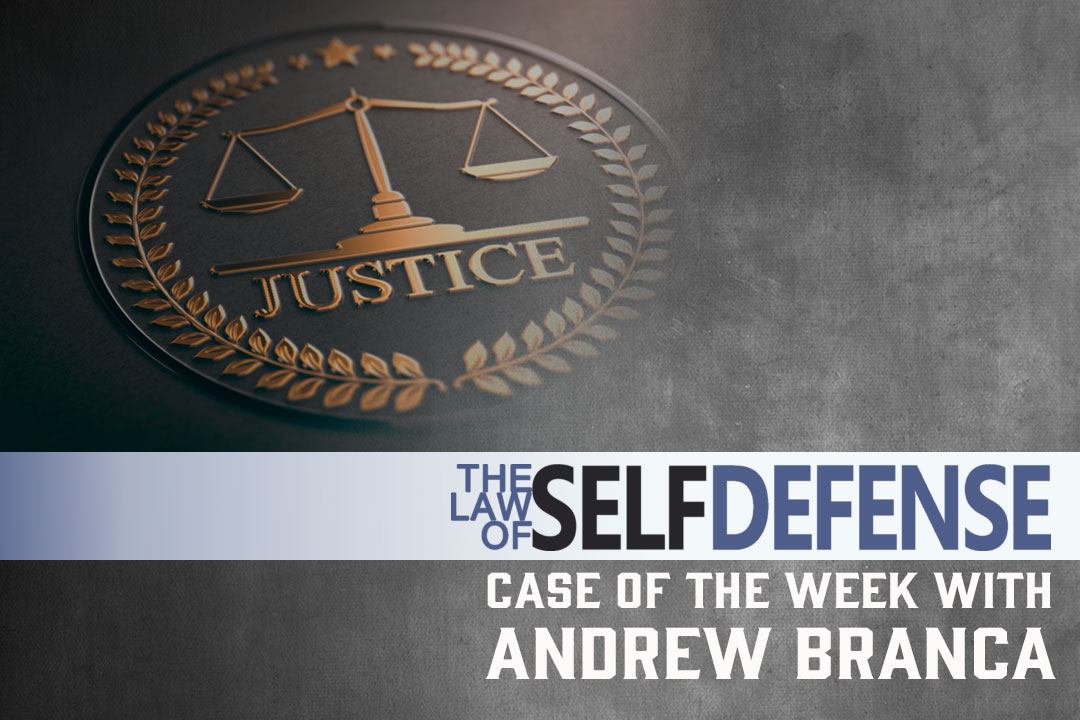 Posted on May 2, 2019 by support@ccwsafe.com in Training
Law of Self Defense "Case of the Week": When Reasonableness Fails
This article reprinted in its entirety from lawofselfdefense.com
When Reasonableness Fails: MN Cop Who Killed Justine Damond Convicted
This Case of the Week covers Somali refugee Mohamed Noor, who while a Minneapolis police officer shot and killed Justine Damond. Noor has just been convicted of third-degree murder and second-degree manslaughter for that killing, reports the Minnesota Star Tribune. (Noor was acquitted of the more serious charge of second-degree murder.)
The facts of the case are relatively undisputed: On July 15, 2017, Ms. Damond called 911 to report a possible rape taking place in the alley behind her home. Then-Officer Noor along with his partner Officer Matthew Harrity (driving their patrol car) rolled through the alley to investigate.
Ms. Damond was approaching the patrol car to talk with the officers when she was spotted by Noor, who was in the passenger seat of the patrol car. Noor immediately drew his service pistol and fired a round across the front of his partner, through the driver's side window, and shot Damond fatally in the abdomen.
While the facts are relatively undisputed, their proper interpretation was not. As reported this week in the Star Tribune:
Prosecutors argued at trial that Noor violated his training and national police standards when he shot Damond instead of identifying her first and addressing her verbally. Defense attorneys said Noor relied on common police training to eliminate a threat when she appeared next to his squad car in the middle of the night and raised her arm in a fashion that he interpreted as an ambush.
Much of the Prosecution's case focused on apparent efforts by the Minneapolis Police Department and the MN Bureau of Criminal Apprehension (BCA) to cover up incriminating evidence in the case. Again to quote the Star Tribune report:
The prosecution's sprawling case against Noor raised alarming questions about Minneapolis police conduct and the BCA. Assistant [Prosecutors] crafted a picture of police secrecy from the shooting's immediate aftermath to trial, showing that several officers turned off their body cameras at the scene, accusing a key supervisor of inventing the story that Noor and Harrity heard a loud noise on their squad before the shooting, and calling out dozens of officers for refusing to speak with investigators until compelled by a grand jury.
Unhelpful to the defense was Noor's own checkered record as a police officer. As we noted in our blog post of December 2, 2018, "Murder 2 Charge Added Against ex-Cop Mohamed Noor," Noor was at best a troubled officer:
In two years as a police officer, Noor had three formal complaints against him, two of which, as of September 2017, are pending resolution. In a separate case from May 2017, he is being sued for allegedly assaulting a woman.
Following the deadly shooting, the Star Tribune reported Noor's police training had been "fast-tracked"; some suburban police departments see the cadet programs as a way to add diversity to their police forces. Noor's police training had been part of the cadet program for the Minneapolis Police Department, an accelerated seven-month program aimed at candidates who already have a college degree and wish to enter law enforcement.
In September 2018, it was revealed that in 2015 two psychiatrists and other training officers had raised questions about Noor's fitness for police duty.
https://lawofselfdefense.com/news-murder-2-charge-added-against-ex-cop-mohamed-noor/
In terms of self-defense law, the key element successfully targeted here by the prosecution was that of objective reasonableness. That is, even if one takes Noor at his word and accepts that he subjectively perceived Damond as an imminent deadly force threat, was that belief objectively reasonable? Would a reasonable and prudent person under the same or similar circumstances have shared that subjective perception?
A mere "bare fear," an unreasonable or irrational subjective fear, is not sufficient to justify a use of force. That subjective fear, however much held in genuine good faith, must also be objectively reasonable. And objective reasonableness is evaluated by applying our powers of reason to the actual evidence available to the defendant at the time of the use of force Was the evidence such that a reasonable and prudent person in the same circumstances would infer the presence of an imminent deadly force threat?
If so, then Noor's shooting of Damond could have been said to have fallen into the category of "awful but lawful" self-defense shootings. It may well be that an actual threat did not exist, but the law does not require an actual threat. A reasonably perceived threat is enough.
We are not required to make perfect decisions in self-defense, we're merely required to make reasonable decisions in self-defense. Reasonable decisions, even if mistaken, are sufficient to justify a use of defensive force, even deadly defensive force (assuming the other required elements of the self-defense claim are also present).
The jury in Noor's trial obviously declined to accept that Noor's perception of Damond as presenting an imminent deadly force threat was an objectively reasonable perception, and they convicted him accordingly.
I would hope that none of us would be likely to be carrying Noor's type of baggage into any defensive use of force in which we might be compelled to participate, that doesn't mean that the rules applied to evaluate the lawfulness (or not) of our use of force will be any different. than those applied to Noor.
It's the same rules for everybody. Your use of defensive force must be objectively reasonable, or your claim of self-defense justification for that use of force will fail.
And given that self-defense requires at least an implicit concession that it was you who committed the underlying act, the failure of self-defense is generally a walk-away conviction for the prosecution.
Remember:
You carry a gun so you're hard to kill.
Know the law so you're hard to convict.
–Andrew
Attorney Andrew F. Branca
Law of Self Defense LLC
P.S. If you enjoy this kind of self-defense law content, I encourage you to visit the Law of Self Defense Blog, where we always have similar content available free, usually daily.
Disclaimer: The contents of this post are provided for generalized informational purposes only, and do not constitute legal advice. If you are in need of legal advice you must consult competent legal counsel licensed to practice in the relevant jurisdiction.
2019 © Law of Self Defense LLC
This article reprinted in its entirety from lawofselfdefense.com
---