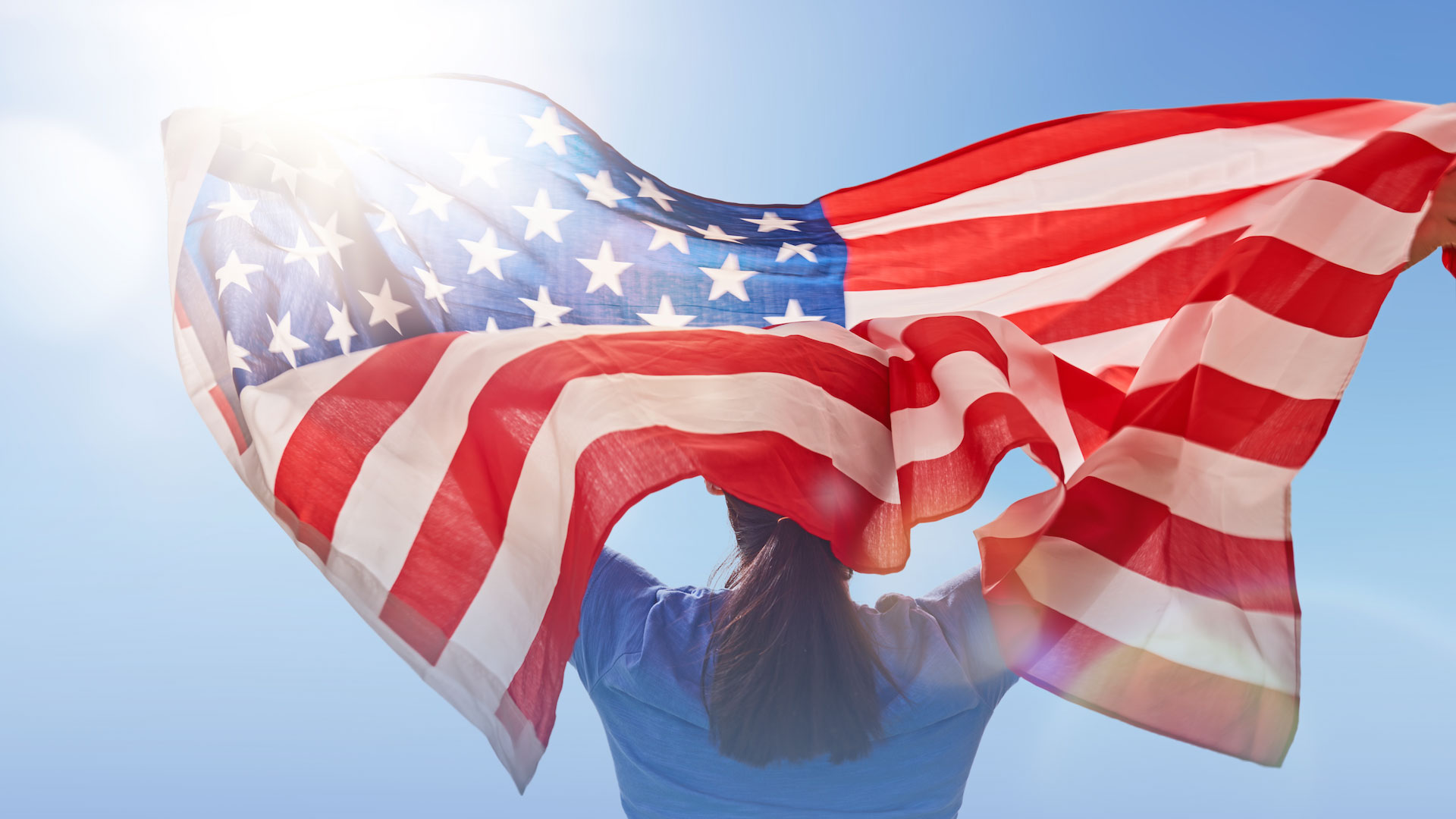 Posted on May 26, 2017 by support@ccwsafe.com in Uncategorized
Memorial Day Specials
USE CODE MDAY17 TO GET 10% OFF ALL MEMBERSHIPS! GOOD THROUGH MONDAY AT MIDNIGHT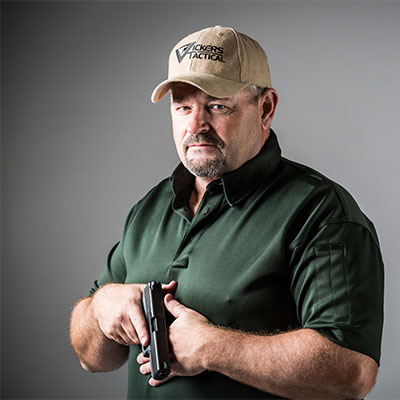 LARRY VICKERS
VICKERS TACTICAL
"I'm a member of CCW Safe, and if you own a firearm, you should be too. Use code MDAY17 to get 10% off through Monday"
THIS IS OUR STORY.
CCW Safe is a company built on experience. Everyone from the Founders to the employees have served our country and communities in some capacity. The company itself was founded out of the experience of our co-founder and CEO being sued in federal court following a shooting as a police officer. A shooting that was ruled justified, and within the lawful commission of his duties as a police officer.
That experience, which consisted of continual support and legal coverage by the Fraternal Order of Police, led to the creation of such an organization for retired police, military, and citizens who carry concealed and excercise their 2nd Amendment Rights. This is who we are, and this is what we defend.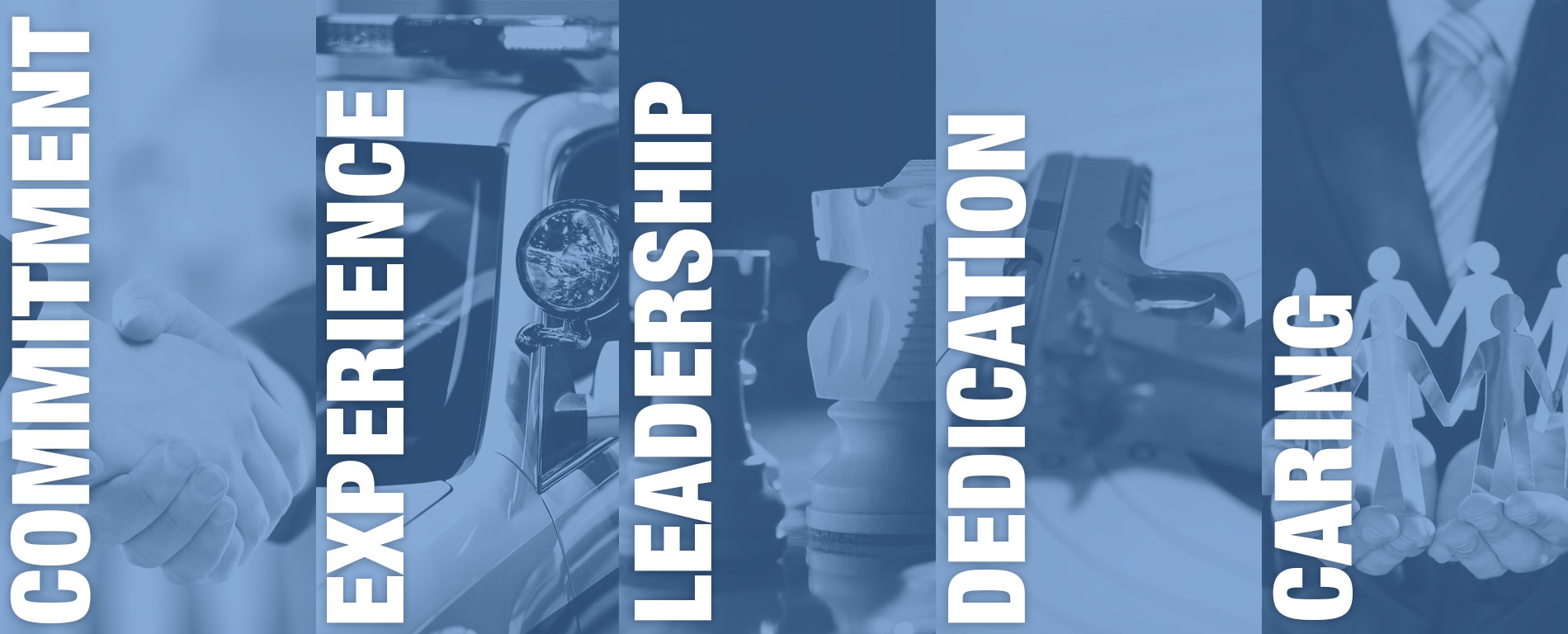 OUR CORE VALUES
CCW Safe is committed to defending members who face criminal, administrative and civil actions that may arise from a self defense use of force. CCW Safe's service model was formed from the actual real-life experience of the founding partners, after facing civil actions from on duty shootings and other uses of force as police officers. Our service model is based on the police union model, that provides officers with caring support, and unmatched financial assistance in the defense against legal actions. CCW Safe is proven, and has provided numerous members with no out of pocket coverage, defending them in the most intense, stressful time of their lives. CCW Safe cares not only about the outcome of any legal actions, but deeply cares about the members involved, and their families, and provides immediate peer support and long term counseling if needed. Because of this, CCW Safe is a leader in this niche market industry, and strives to continually strengthen the company and enhance the service for our members.
DARE TO COMPARE
In a direct head to head comparison of coverage for a member and spouse, with highest level of coverage, it is clear that the coverage offered by the NRA is not sufficient to adequately cover a criminal trial. A $400,000 trial would leave Carry Guard members $250,000 out of pocket. Every shooting will be investigated, and while not all will be criminally prosecuted, this is the first hurdle that the victim will have to overcome as a citizen involved in a self defense incident. Civil litigation is rare in self defense cases of civilians, especially if no criminal charges are brought against the victim. So why do most insurance companies cover civil unlimited and have such low caps on criminal? Because that is where the real cost is, and bottom line profits come before the interests of their members.
Join CCW Safe Now
Single, Dual, Family, and Military/Law Enforcement Plans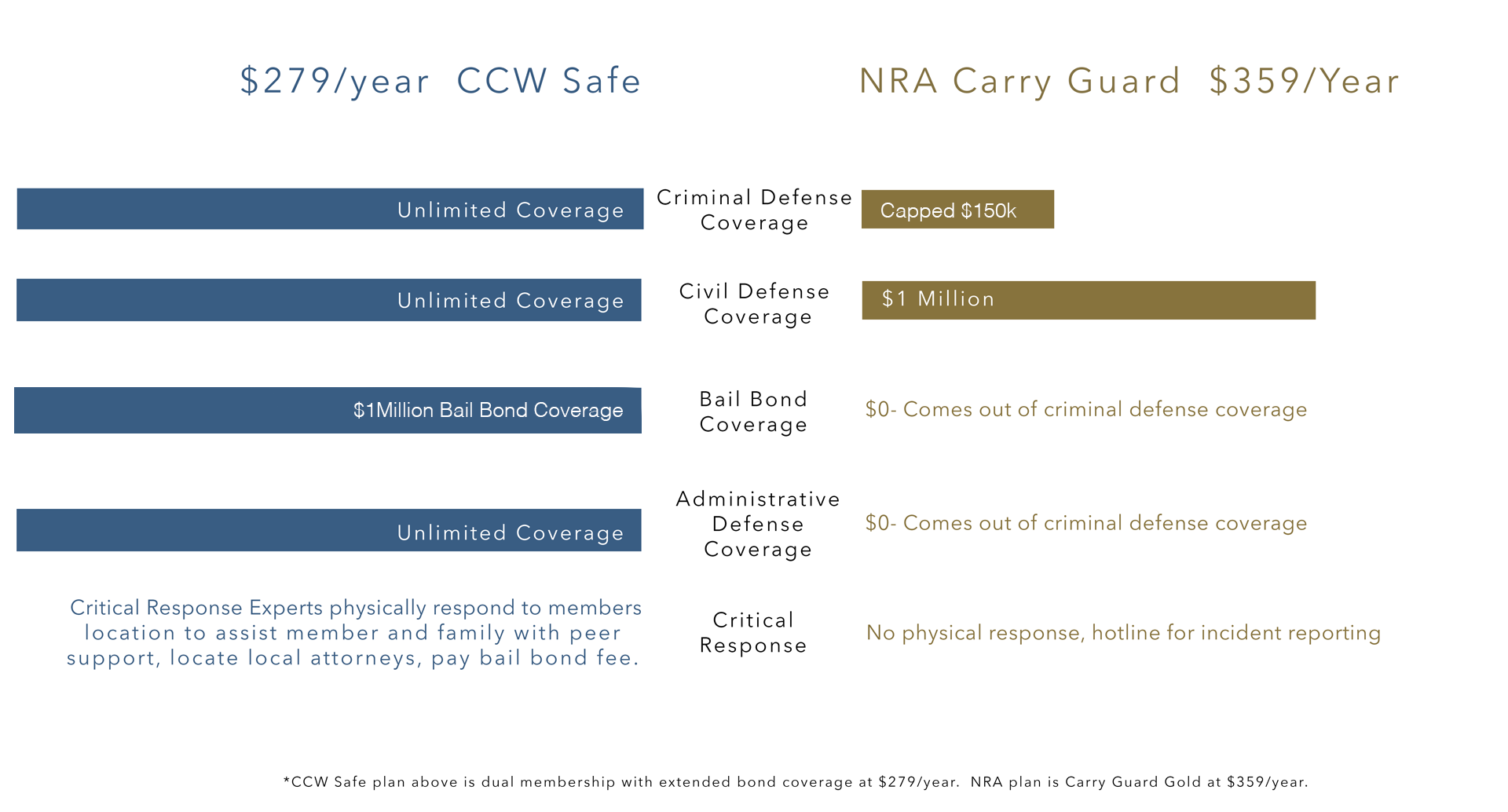 COMMITMENT EXPERIENCE LEADERSHIP DEDICATION CARING