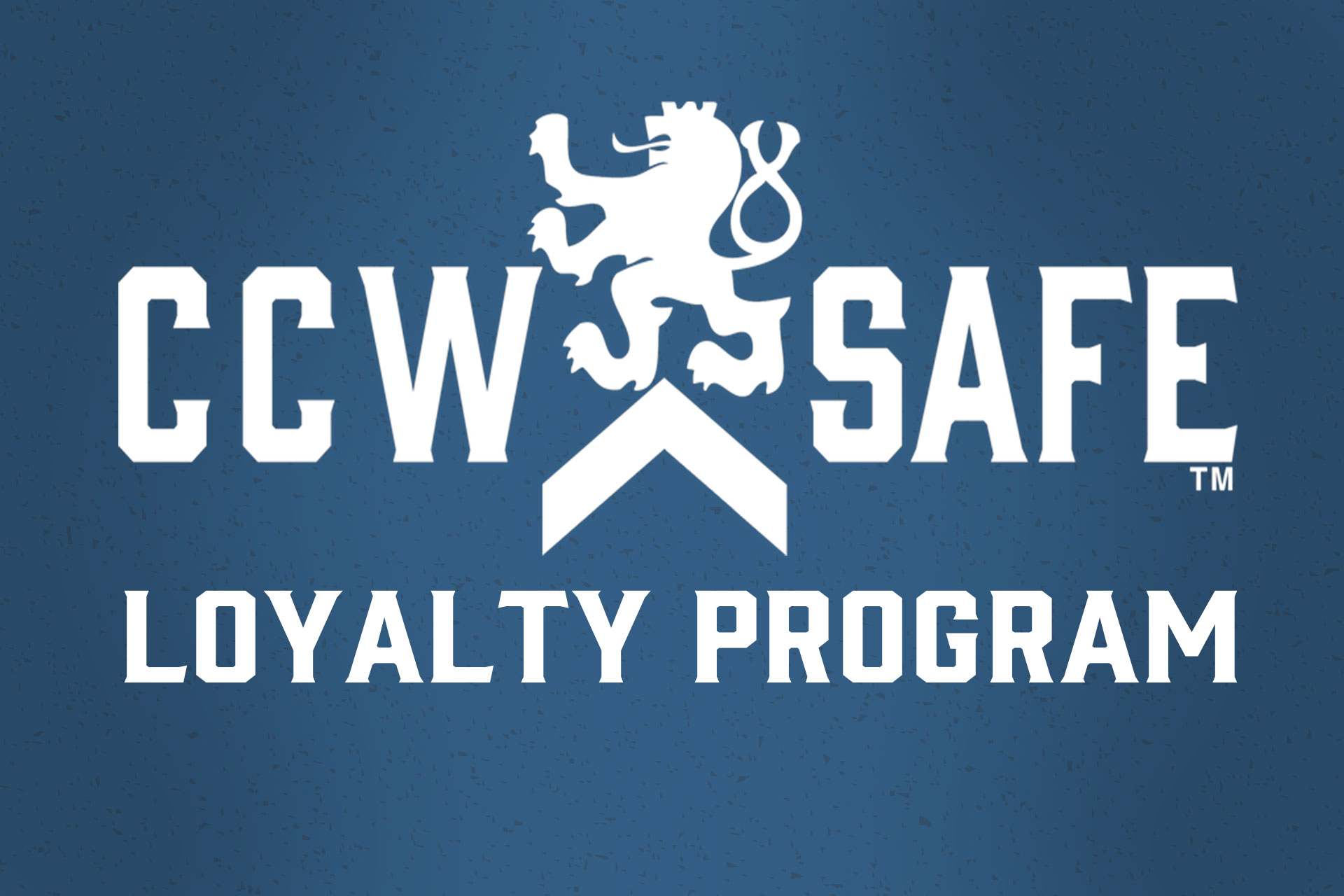 Posted on June 24, 2019 by support@ccwsafe.com in Uncategorized
NEW CCW SAFE LOYALTY PROGRAM
NEW CCW SAFE LOYALTY PROGRAM

At CCW Safe, you know we've got your back, and we know you've got ours. We're excited to introduce our new Loyalty program where you can earn points that can be redeemed for CCW Safe merchandise and opportunities like being featured on our blog or even co-hosting one of our podcasts!
Activities for earning points include:
– Following @ccwsafe on Twitter
– Following @ccwsafe on Instagram
– Mentioning us on Twitter
– Completing Questionnaires
– Membership Signups
– Referring Friends
To sign up, go to https://rewards.ccwsafe.com. Create your username and password by clicking "Create New Account," then complete the registration form.
To start earning points, login to the CCW Safe™ Rewards Program, click "Earn Points" in the left sidebar, and select the activity that you want to complete by clicking the "Earn Points" button.
These points can be redeemed towards…
– CCW Safe™ T-Shirts
– CCW Safe™ Metal Membership Cards
– Membership Highlight on our Blog
– Member Highlight on our CCW Safe™ Podcast
– Co-Hosting our CCW Safe™ Podcast
We're grateful that you're a part of our CCW Safe™ family. It's time you're rewarded for it!
Log on at https://rewards.ccwsafe.com to signup.
For instructions with screen shots of how to use the Loyalty Program check out our PDF guide here.
---