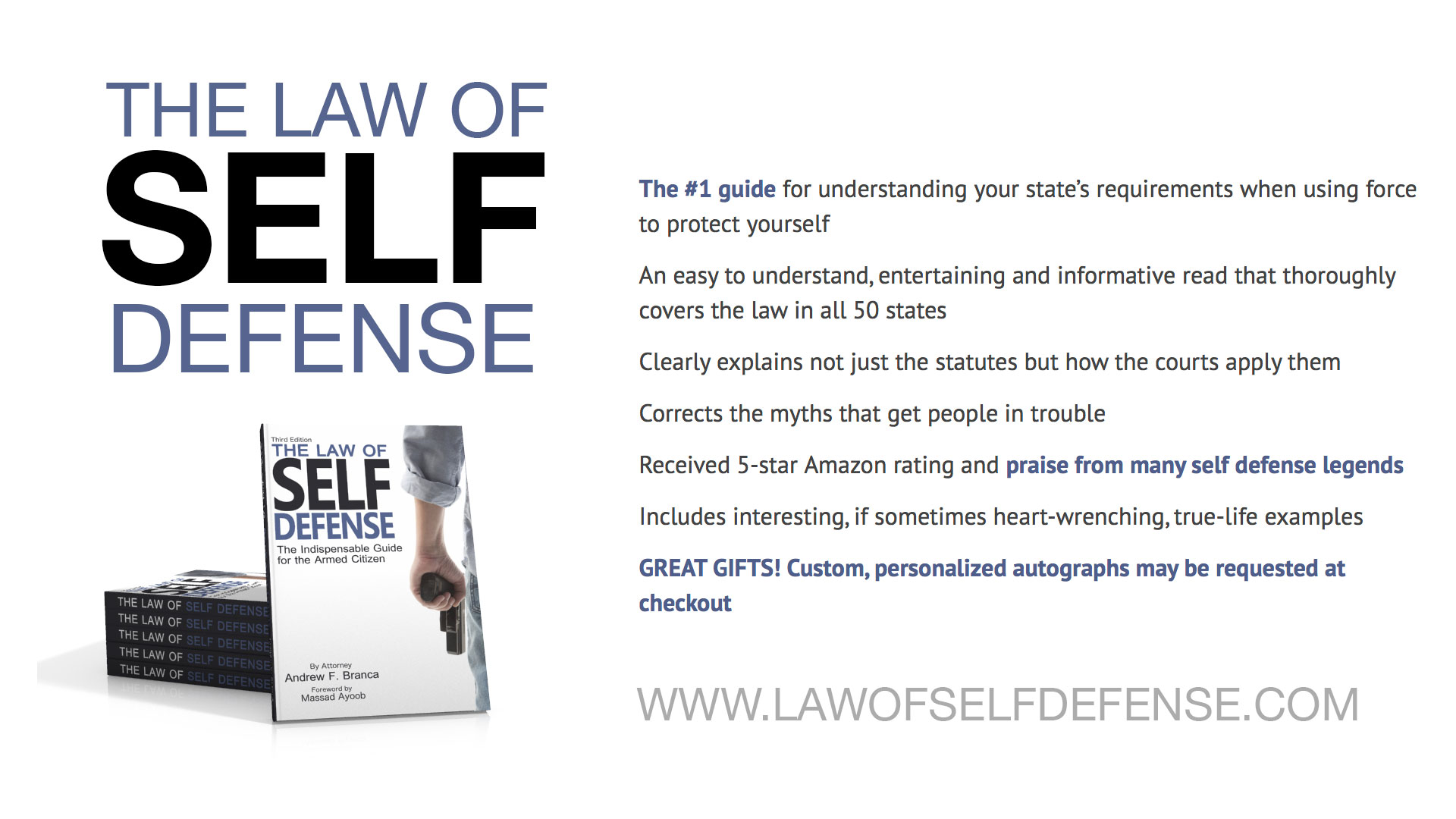 Posted on June 11, 2018 by support@ccwsafe.com in Uncategorized
New Partnership with Andrew Branca- Law Of Self Defense
CCW Safe is happy to announce a new partnership with Andrew Branca, attorney and author of "The Law of Self Defense". CCW Safe members can now receive a free copy of his book, "The Law of Self Defense", for the shipping cost of only $7.95. This paperback book normally sells for $24.95, and is a must have for anyone who carries in self defense. Members will receive an email on how to obtain your free copy, so make sure to check your email for the offer. If you are not currently opted in, you can log into your account on this site and do so.
"In my opinion, Andrew is a true self defense law expert, and I know him to be a gifted author and speaker. "The Law of Self Defense" is easily understandable and what you learn can directly be put into action, should you ever face a threat to you or a loved one." – Don West
Branca has partnered with CCW Safe because of our industry-leading experience and stability of the funding mechanism for the payment of claims and the costs associated with litigation. CCW Safe has a proven track record of defending their members in cases ranging from simple administrative actions against a license, civil cases and criminal cases including a First Degree Murder charge the company successfully defended for a member.
CCW Safe CEO Mike Darter said, "We are very excited to partner with Andrew Branca, and I feel that his content can help our members make better decisions if ever faced with a self defense scenario."
CCW Safe members can also recieve discounts on Andrew's training courses. See membership emails for more information. If you are a member and need help logging into your account, check out our new support chat function on our site, or contact us.