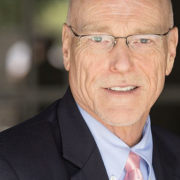 Posted on November 3, 2016 by Don West in Don West
The Next Fight- Closing Arguments
In this episode, Don West talks about the jury charge conferenece and closing arguments. In the jury charge conference, the judge will meet with the lawyers and decide what the jury will be told about the law and relation to their decision. The judge can also modify the instructions based on the evidence.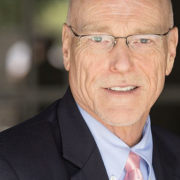 In the closing arguments, both sides will have the opportunity to address the jury, with the prosecutor going first, followed by the defense. In most jurisdictions, the prosecutor will have a chance for a final rebuttal. Don talks explains this process and talks about different concepts of this stage.
Don served as co-counsel in the highly publicized George Zimmerman/Trayvon Martin case and has extensive experience defending serious felony cases and has successfully tried several self-defense cases involving the use of a firearm in defending against an unlawful attack. After Mr. Zimmerman's acquittal, Mr. West continued to represent Mr. Zimmerman in the federal civil rights investigation until in 2015 the Department of Justice announced that no charges would be filed.
He holds the prestigious AV Preeminent rating by Martindale Hubbell, a 10.0 rating by Avvo, has been awarded Superlawyer status by Thomson Reuters, Top 100 by National Trial Lawyers, is recognized by Legal Elite, Florida Trend Magazine, Orlando's Top Lawyers and has been board certified as a criminal trial specialist by the Florida Bar since 1987. In addition, he has held director positions with the Florida Association of Criminal Defense Lawyers, the Central Florida Association of Criminal Defense Lawyers and is a member of the National Association of Criminal Defense Lawyers.
Mr. West has presented around the country to legal organizations, law students and legal professionals on various aspects of the Zimmerman trial, including self defense law, forensic evidence in firearm cases and stand your ground issues. He has appeared on all the major media outlets in connection with the Zimmerman case or other high profile cases he's handled.