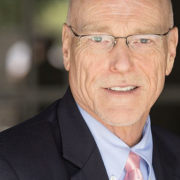 Posted on September 26, 2016 by Don West in Don West
The Next Fight- Posting Bail
Don West, National Trial Counsel for CCW Safe, continues the Next Fight, talking about bail, and posting bail. Bail is a security with the court that ensures that you will show up for future court. Bail can range from hundreds to millions of dollars. Don talks about how bail is posted, and how bail bondsman work. Typically, the rate is 10% of the face amount of a non refundable fee. So if you have a $250k bail bond, you will have to pay $25k cash, and that is after you meet the collateral. Collateral is house, car, property, stocks, etc. that is worth the bond amount. Even with enough collateral, you will still have to pay the bond fee, which would be the 10% of the face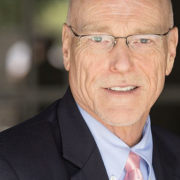 Don West, National Trial Counsel for CCW Safe, continues the Next Fight, talking about bail, and posting bail. Bail is a security with the court that ensures that you will show up for future court. Bail can range from hundreds to millions of dollars. Don talks about how bail is posted, and how bail bondsman work. Typically, the rate is 10% of the face amount of a non refundable fee. So if you have a $250k bail bond, you will have to pay $25k cash, and that is after you meet the collateral. Collateral is house, car, property, stocks, etc. that is worth the bond amount. Even with enough collateral, you will still have to pay the bond fee, which would be the 10% of the face value.
Don served as co-counsel in the highly publicized George Zimmerman/Trayvon Martin case and has extensive experience defending serious felony cases and has successfully tried several self-defense cases involving the use of a firearm in defending against an unlawful attack. After Mr. Zimmerman's acquittal, Mr. West continued to represent Mr. Zimmerman in the federal civil rights investigation until in 2015 the Department of Justice announced that no charges would be filed.
He holds the prestigious AV Preeminent rating by Martindale Hubbell, a 10.0 rating by Avvo, has been awarded Superlawyer status by Thomson Reuters, Top 100 by National Trial Lawyers, is recognized by Legal Elite, Florida Trend Magazine, Orlando's Top Lawyers and has been board certified as a criminal trial specialist by the Florida Bar since 1987. In addition, he has held director positions with the Florida Association of Criminal Defense Lawyers, the Central Florida Association of Criminal Defense Lawyers and is a member of the National Association of Criminal Defense Lawyers.
Mr. West has presented around the country to legal organizations, law students and legal professionals on various aspects of the Zimmerman trial, including self defense law, forensic evidence in firearm cases and stand your ground issues. He has appeared on all the major media outlets in connection with the Zimmerman case or other high profile cases he's handled.
Welcome to The Next Fight!