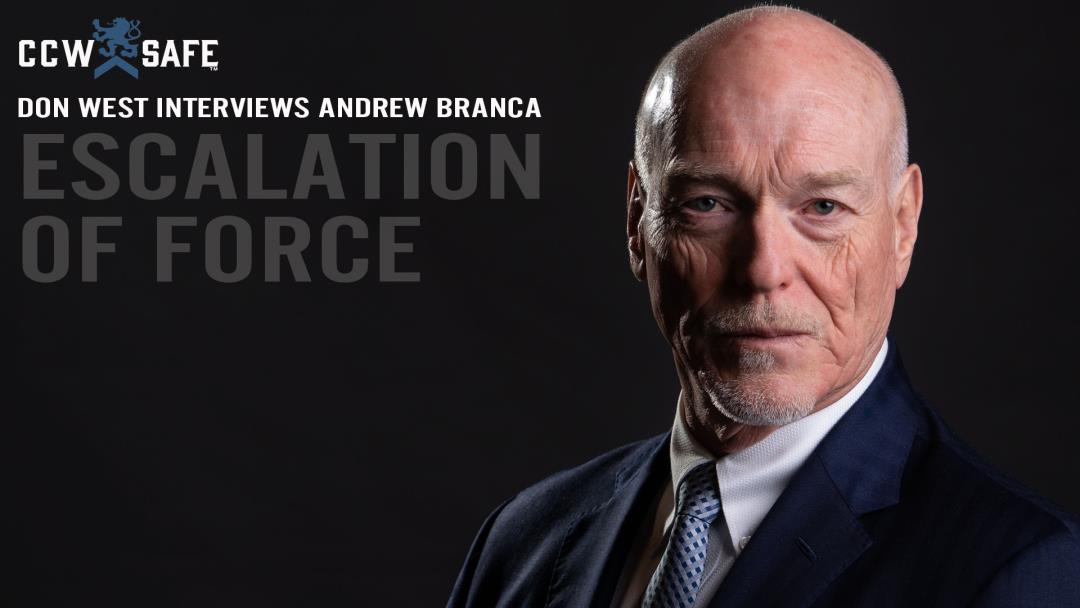 Posted on July 1, 2020 by support@ccwsafe.com in Uncategorized
The Escalation of Force and Self-Defense
When Can You Use Lethal Force?
Here's another educational installment in our video series for conceal carries, examining escalation of force in self-defense. In previous installments, we looked at whether or not you should speak with the police immediately following a self-defense incident.
These on-point discussions, filmed at SHOT Show 2020, in Las Vegas, detail how speaking with law enforcement (without an experienced lawyer present) can hurt your future defense. We also cover what you should say (but don't get too chatty) to bolster your claims of justifiable self-dense.
These conversions took place between CCW Safe National Trial Counsel Don West and attorney Andrew Branca. They get into escalation of force in a self-defense incident and unpack the Teuller Drill (21-foot rule) developed by Sergeant Dennis Tueller in the 1980s.
Our legal experts also talk about the disadvantages of pulling a firearm too quickly, the disadvantages of pulling too late, plus other related self-defense topics, including how gun laws vary from state to state.
Don and Andrew are two of the preeminent self-defense attorneys in the nation. We were lucky to get them to sit down and answer some of the most common questions the conceal carry community has.
For more information from Andrew Branca, please visit The Law of Self Defense.