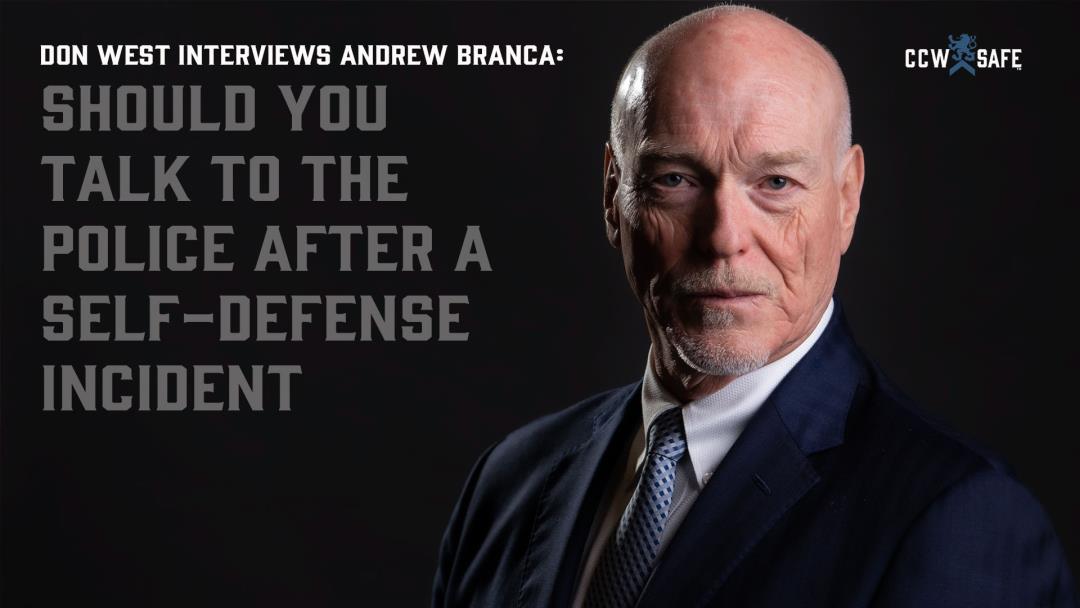 Posted on June 10, 2020 by support@ccwsafe.com in Uncategorized
Dealing with the Police After a Self-Defense Incident
The Pros and Cons of Speaking with the Police After a Self-Defense Incident
Should you talk to the police after a self-defense incident? This question can be conflicting for some. As upstanding citizens who want to do their civic duty, they might feel morally compelled to speak openly with the police after such an incident – even without an experienced defense attorney present.
But as concealed carry permit holders who've obtained their permits legally – and have done their best to stay on top of the ever-changing landscape of state and federal gun laws – it might not be in someone's best interests to divulge all they think they know about a justified self-defense shooting that they were involved in to the police. At least not before contacting CCW Safe, or consulting with a vetted and experienced defense attorney familiar with these types of cases.
In this video, which is the first part of a multi-part series, CCW Safe's National Trial Counsel Don West spoke with Attorney Andrew Branca about how someone who conceal carries should interact with authorities after a self-defense incident. This discussion was filmed at SHOT Show 2020, in Las Vegas.
Don and Andrew are two of the most preeminent self-defense attorneys in the United States. We were lucky to get them to sit down and answer some common police-related interaction questions for us.
For more information from Andrew Branca, please visit The Law of Self Defense.