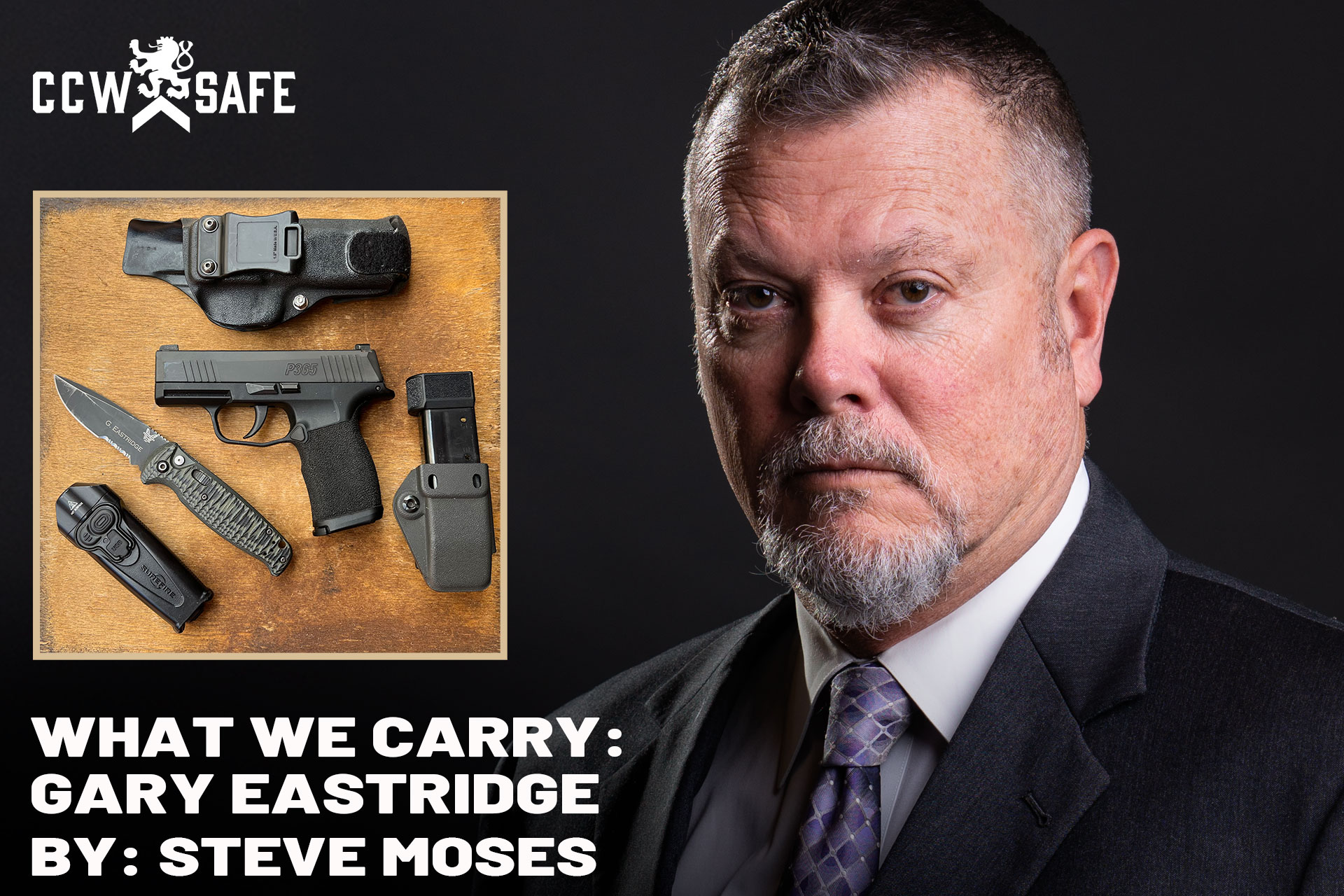 Posted on December 12, 2022 by Justin Collett in Steve Moses, Training
WHAT WE CARRY: GARY EASTRIDGE
Gary Eastridge is the Critical Incident Coordinator for CCW Safe and Account Manager for the Firearms Trainers Association. He joined the Oklahoma City Police Department in 1979 and retired in 2000 as an Inspector in the Homicide Unit. Gary obtained CLEET certification and also served as a department firearms instructor. After retirement Eastridge worked as a police officer with the International Police Task Force (IPTF) in support of the United Nations Mission in Kosovo (UNMIK). Gary has worked homicides with counterparts from 53 nations as well as mentoring local Police officers. He was named Chief Investigator for the Oklahoma County District Attorney's office in 2007, where he served until his retirement in 2017 to accept his position with CCW Safe. In that position he reviewed all officer-involved shootings occurring in Oklahoma County as well as in-custody deaths and other significant and high-profile investigations and prosecutions.
I asked Gary three questions:
What is the defensive handgun that you carry the most, and why did you choose it?
What holsters, magazine pouches and belt do you use?
Do you carry anything else on a regular basis such as pepper spray, knives, and flashlights?
Gary's response is set out below:
"My primary everyday gun and gear are as follows:
Sig Sauer P365. XL grip frame added, otherwise stock.
Keepers Concealment Errand holster.
15-round spare magazine carried in clip-on pouch by Gray Guns.
Surefire Stiletto flashlight.
Benchmade CLA knife.
EDC Foundation belt.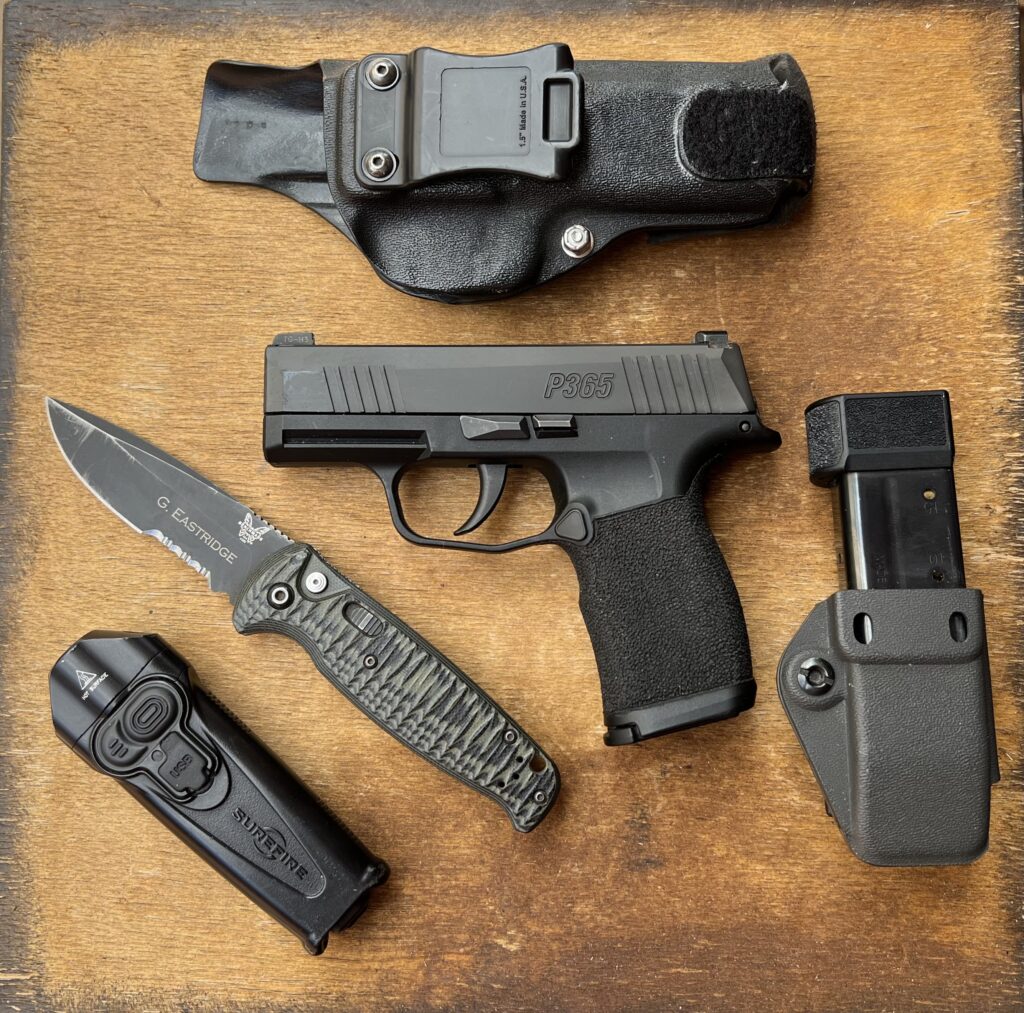 My secondary gun and gear are as follows:
H&K VP9. 
Raven Concealment Vickers signature holster and dual mag pouch.
I am a fan of the HK VP series. My primary carry was a VP9SK. After testing a P365 I found the Sig Sauer P365 shot as well as the VP9SK, and it is smaller and easier to carry. I carry the Benchmade CLA as a tool primarily. Being an auto-knife, it allows one-hand operation. I have known Spencer Keepers for many years and find his Appendix-Inside-the-Waistband holsters the most comfortable. The Errand allows quick on-and-off for daily carry. I have not worn another belt since acquiring an EDC Foundation belt, whether carrying or not."
This article is the first of a series in which the same questions were posed to other CCW Safe staff members, all of whom carry concealed just like the thousands of our members. Readers like me that try to make informed decisions about both guns and support equipment may find that learning what others use and why may be useful in avoiding mistakes later, some of which we would deem to be disastrous.