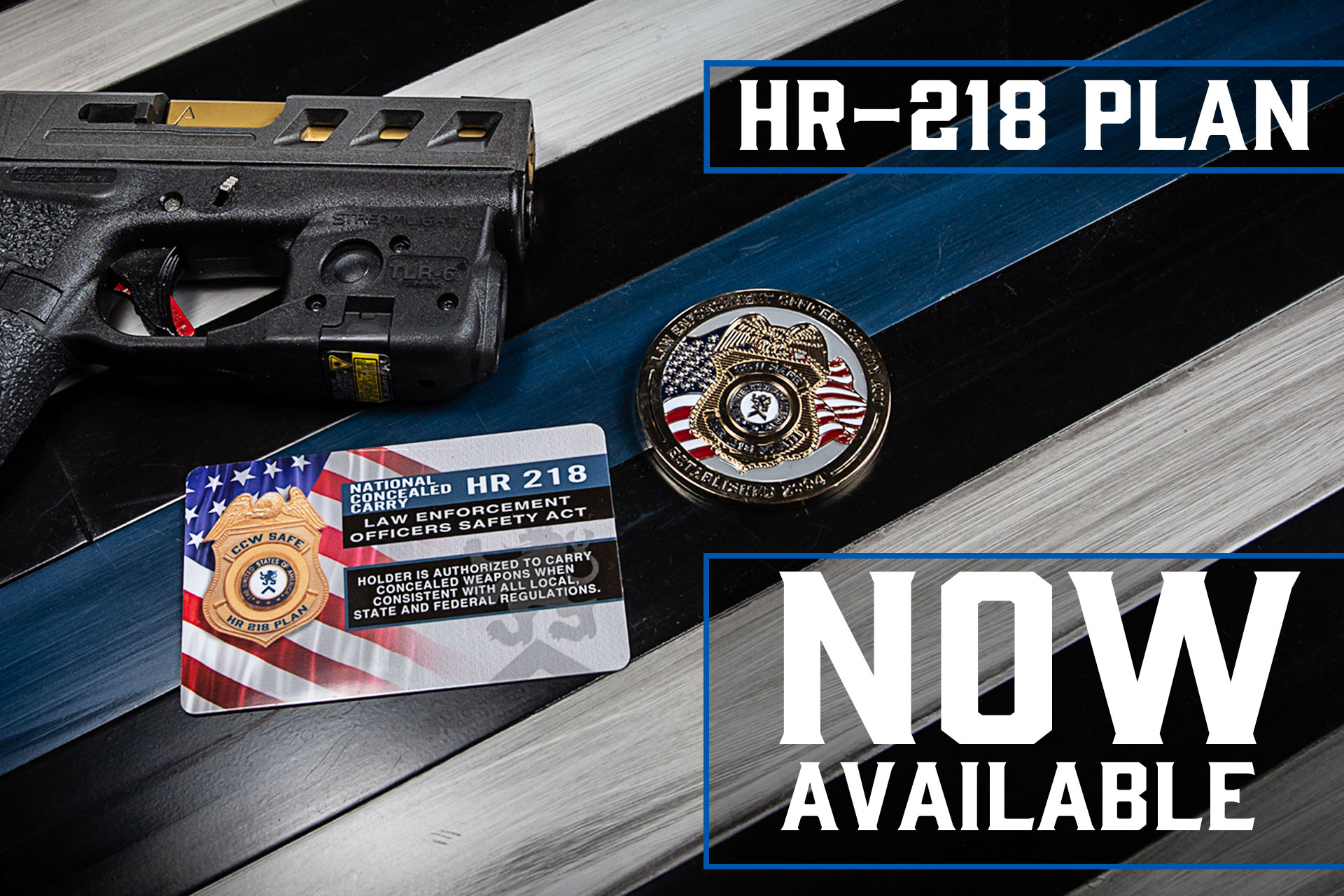 Posted on May 11, 2019 by support@ccwsafe.com in Training
New HR218 Plans Available!
The CCW Safe HR218 plan was developed specifically for active, retired, and former law enforcement officers that meet the requirements for the Law Enforcement Officers Safety Act (LEOSA), also known as HR218.
The HR-218 Plan is a discounted bundle of our Protector Plan ($149) with Civil Liability Add-On ($220) and $1Million Bond ($50). Normally this combination costs $419. The HR-218 bundle is $399 and includes an exclusive HR-218 Challenge Coin and Plastic Member Card with Emergency Phone Number on it.
For more info on the new HR-218 Plan and the qualifications required for it please visit the plan page.